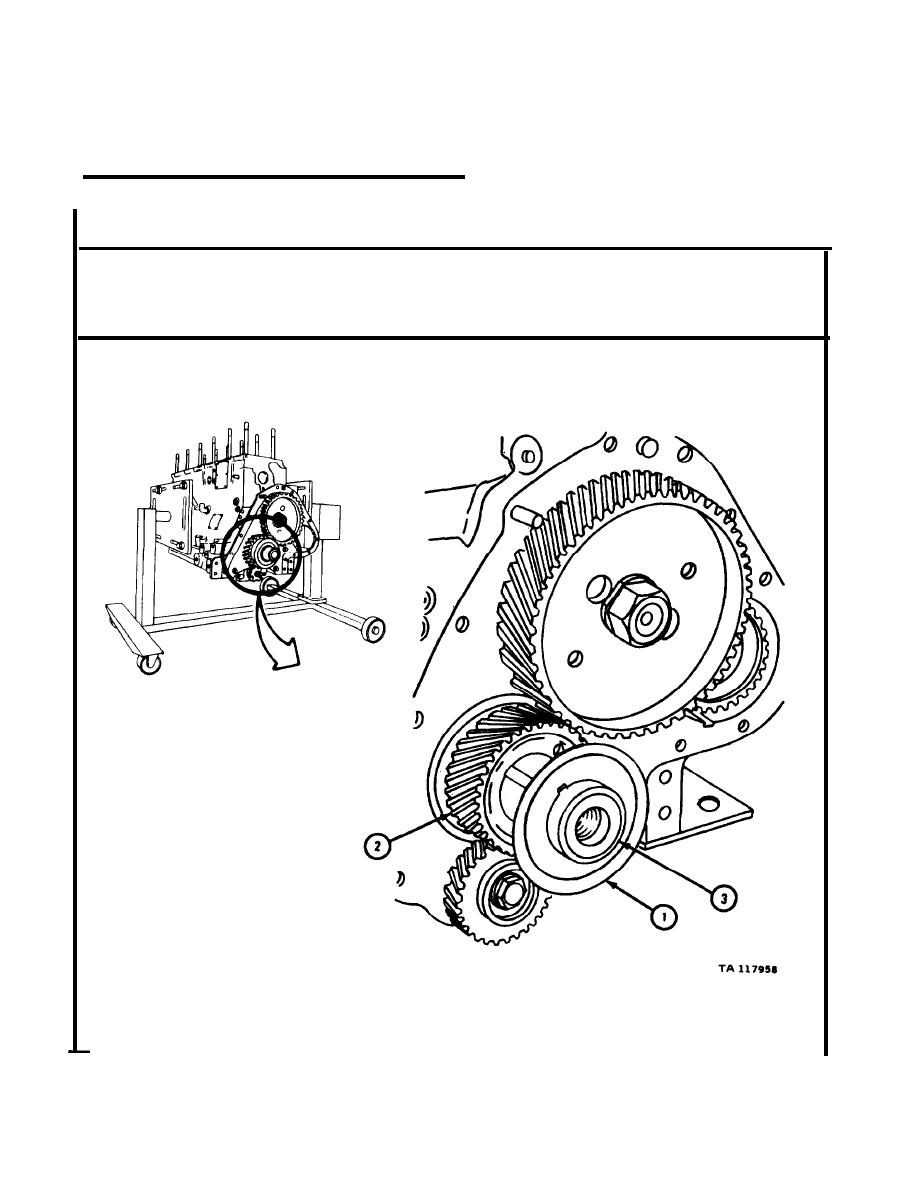 5-8.
CRANKSHAFT DIRT AND LIQUID DEFLECTOR TIMING GEAR COVER, TACH-
OMETERADAPTER, AND CRANKSHAFT DAMPER AND PULLEY ASSEMBLY.
a. Crankshaft Dirt and Liuid Deflector (Engines LD-465-1, LD-465-1C,
LDT-465-1C, LDS-465-1, and LDS-465-1A).
W i t h shouldered side of crankshaft dirt and liquid deflector (1) facing crank-
shaft gear (2), slide deflector over crankshaft (3).