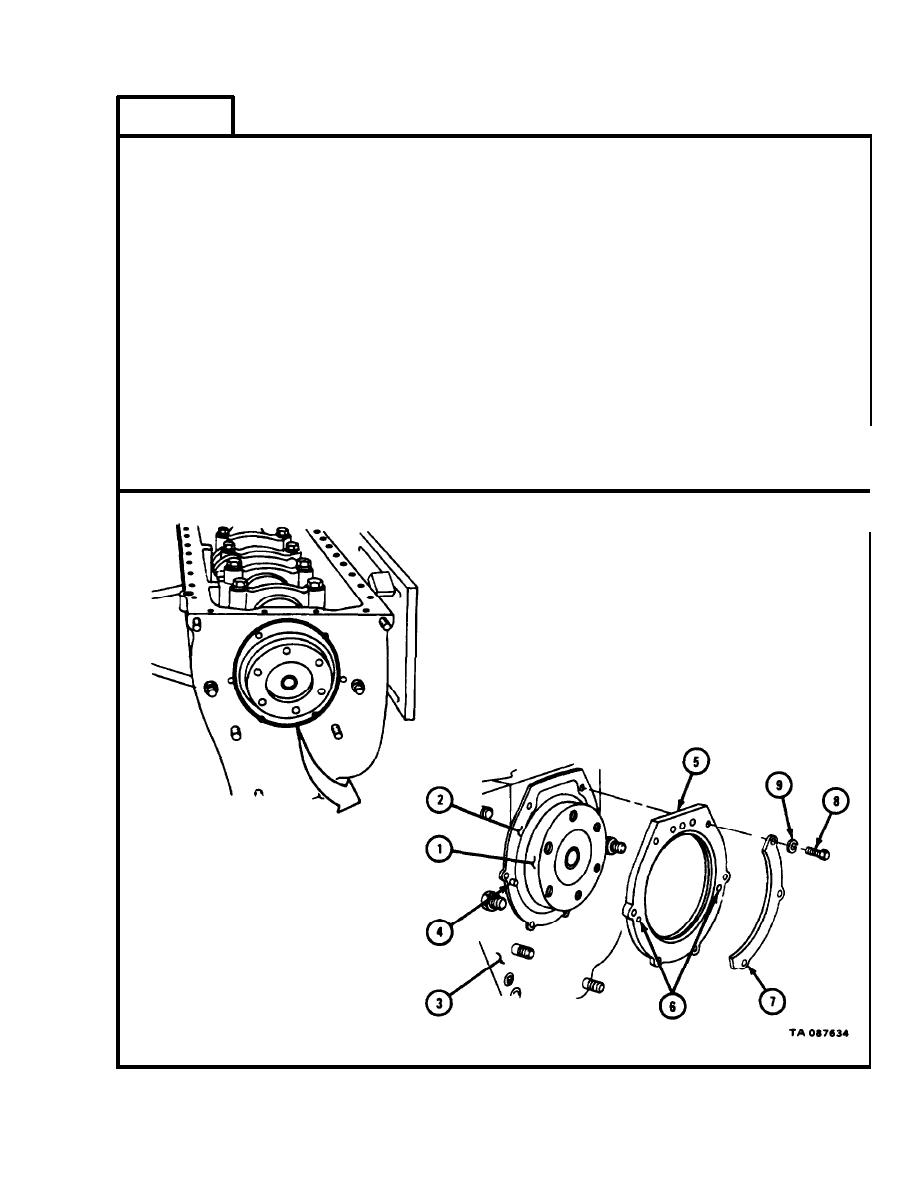 P u t crankshaft rear oil seal gasket (2) on rear face of crankcase (3) as
s h o w n . T w o dowel pins (4) in rear face of crankcase should fit through dowel
p i n holes in crankshaft rear oil seal

gasket.
S l i d e crankshaft rear oil seal housing (5), with rear oil seal inside, over
c r a n k s h a f t hub (1). U s i n g soft-faced hammer, tap oil seal housing so
t w o dowel pins (4) go through dowel pin holes (6) in oil seal housing.
Two lockplates (7) are used only with aluminum crank-
s h a f t rear oil seal housings. Do not put on lockplates
u n l e s s they were taken off.
P u t on two lockplates (7) and put in six

screws

(8) and lockwashers (9).
I f two lockplates (7) were put on, bend up ends of lockplates so

screws

(8)