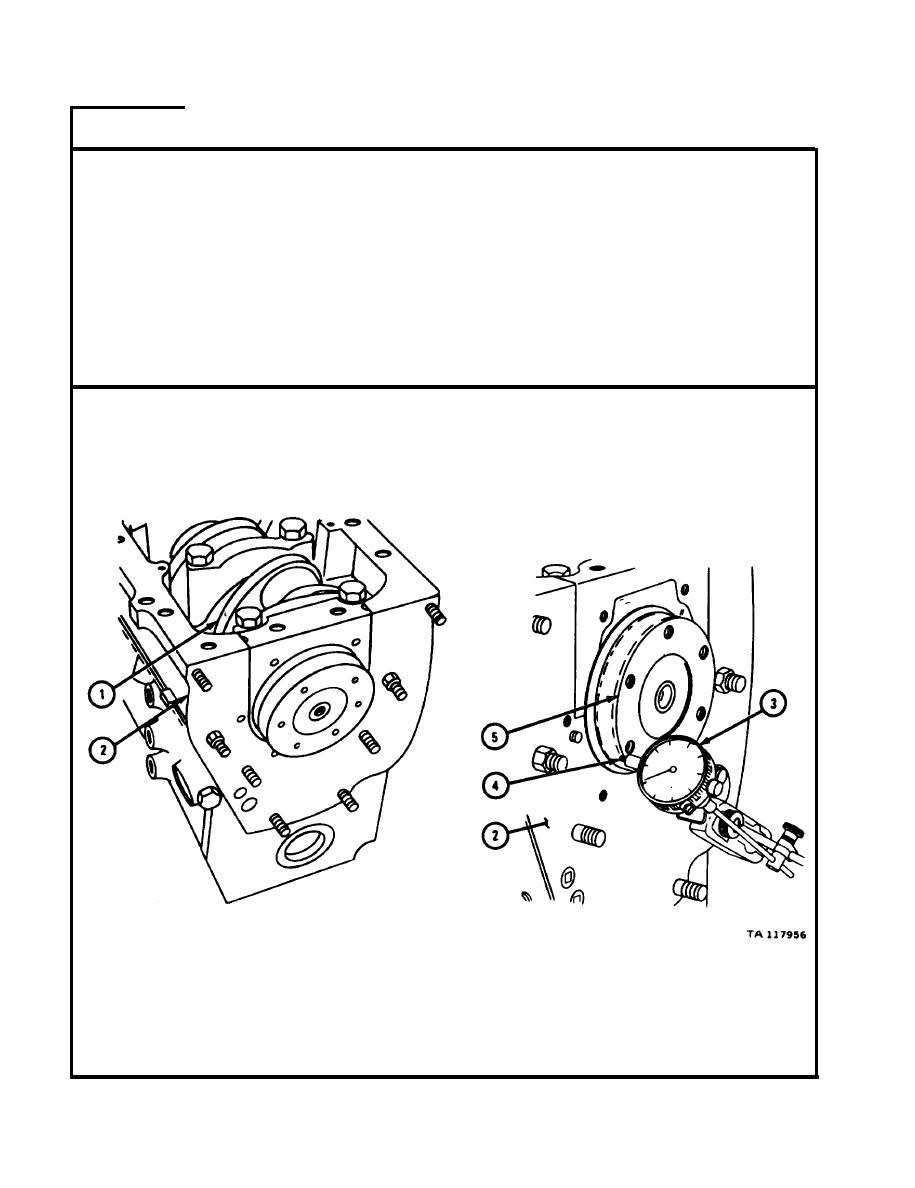 P u s h crankshaft (1) as far as it will go toward the rear of cylinder block (2).
M o u n t dial indicator (3) so indicator pointer (4) rests on outside edge of front
o f flywheel mounting flange (5).
When turning crankshaft (1), hold it all the way to
D i a l indicator (3) reading must not be
T u r n crankshaft (1) one full turn.