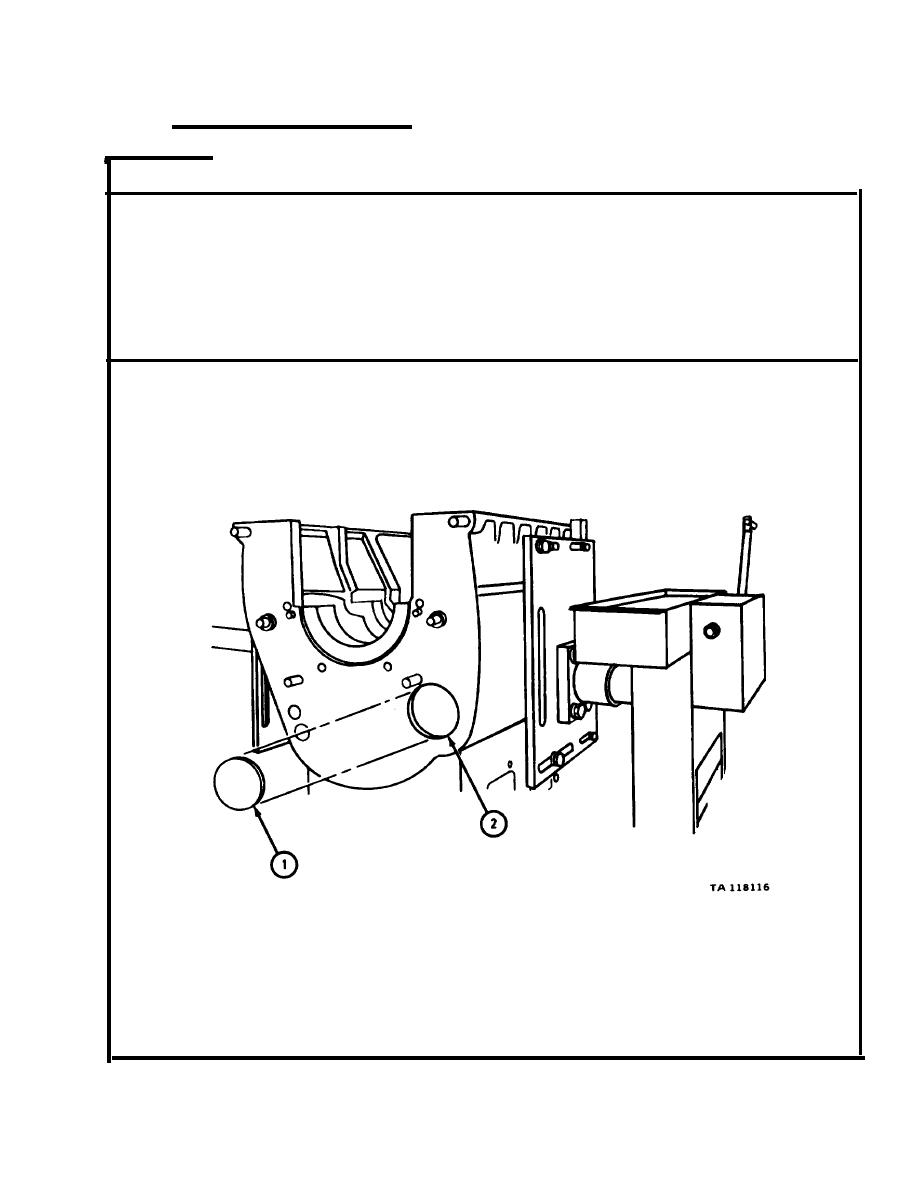 C a m s h a f t Rear Bearing Plug.
C o a t edge of rear bearing plug (1) with sealant.
After putting in plug (1), do not bump camshaft.
B u m p i n g could unseat plug and

cause

an oil leak.
P u t plug (1) in crankcase (2). Using hammer, tap center of plug to seat plug.