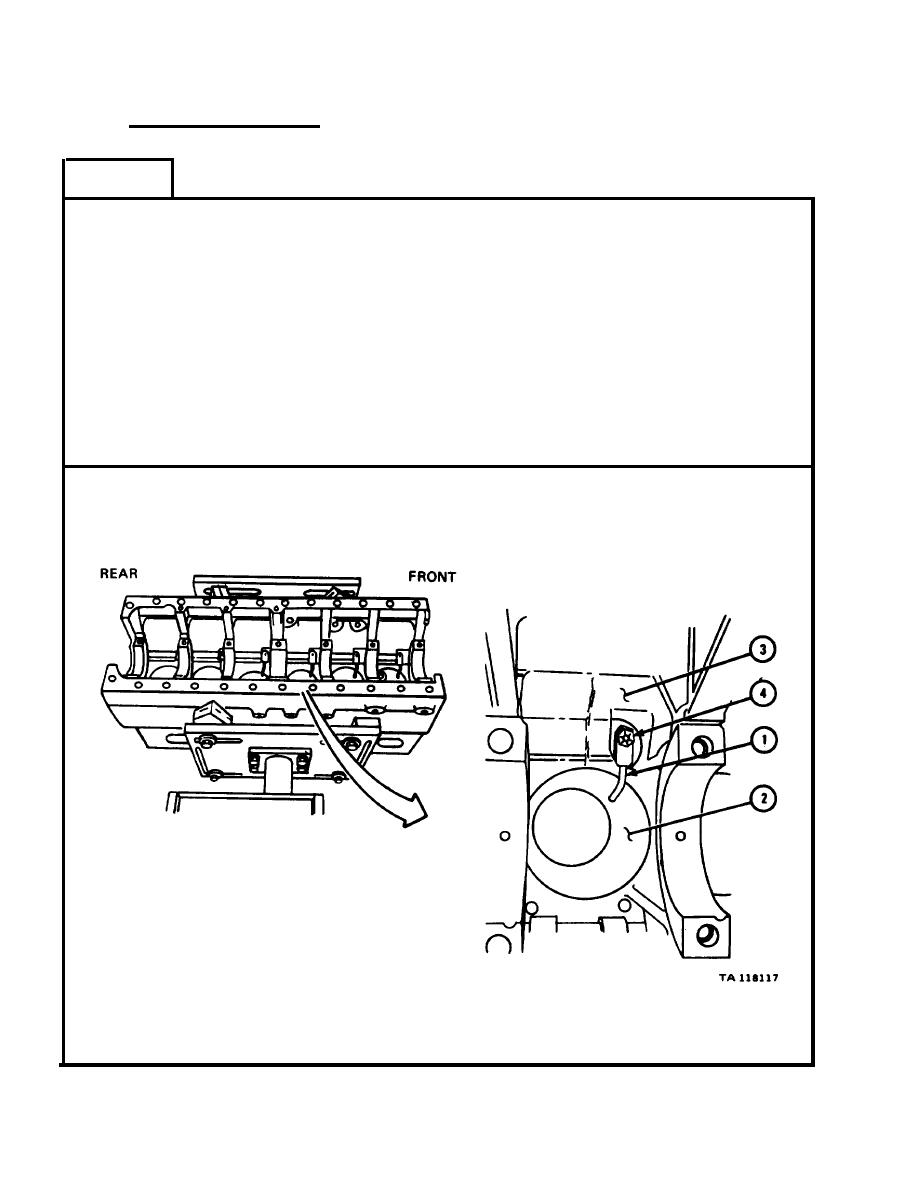 P i s t o n Cooling

Nozzles.
P i s t o n cooling

nozzles

(1) must be put on the same cylin-
d e r (2) they were taken from.
C y l i n d e r s are named by numbers one through

six,

count-
i n g from front to rear of crankcase. Each piston cooling
n o z z l e (1) is tagged with the number of cylinder (2) it
P u t piston cooling

nozzle

(1) on cylinder block (2) at each of six cylinders
(3) as tagged. Take off tags.
P u t on and tighten six self-locking bolts (4).