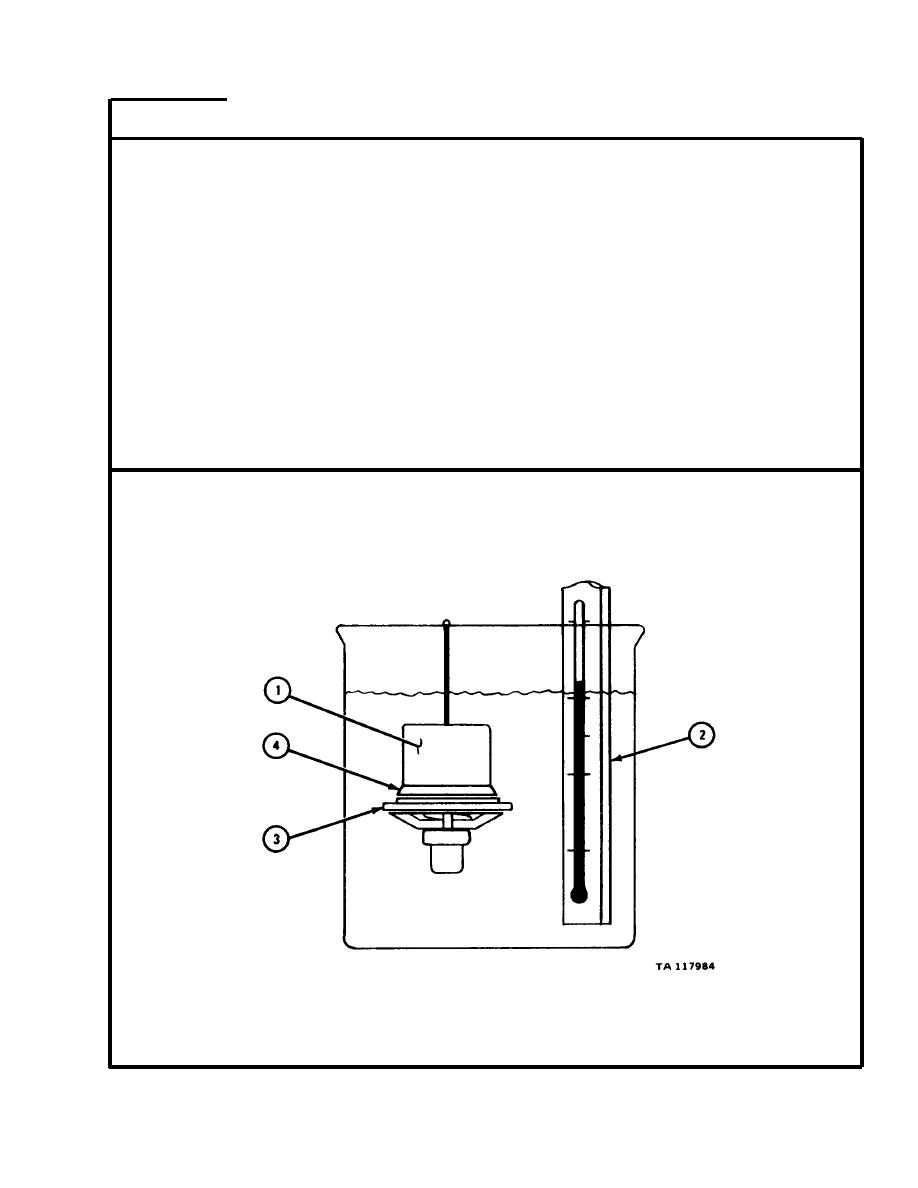 P l a c e thermostat (1) in a container of water.
P u t thermometer (2) in container.
Thermostat (1) for engines LD-465-1, LD-465-1C, and
LDT 465- 1C must start to open at 180°F and be fully
o p e n at 200°F. T h e r m o s t a t for engines LDS-465-1A
a n d LDS-465-2 must start opening at 163°F and be fully
o p e n at 180°F. All

thermostats

must open a minimum of
0 . 3 1 0 inch between flange (3) and thermostat spring
S l o w l y raise the water temperature.
C h e c k that thermostat (1) opens at correct
I f thermostat (1)

does

not open at correct temperature or

does

not reach
m i n i m u m opening, get a new thermostat.