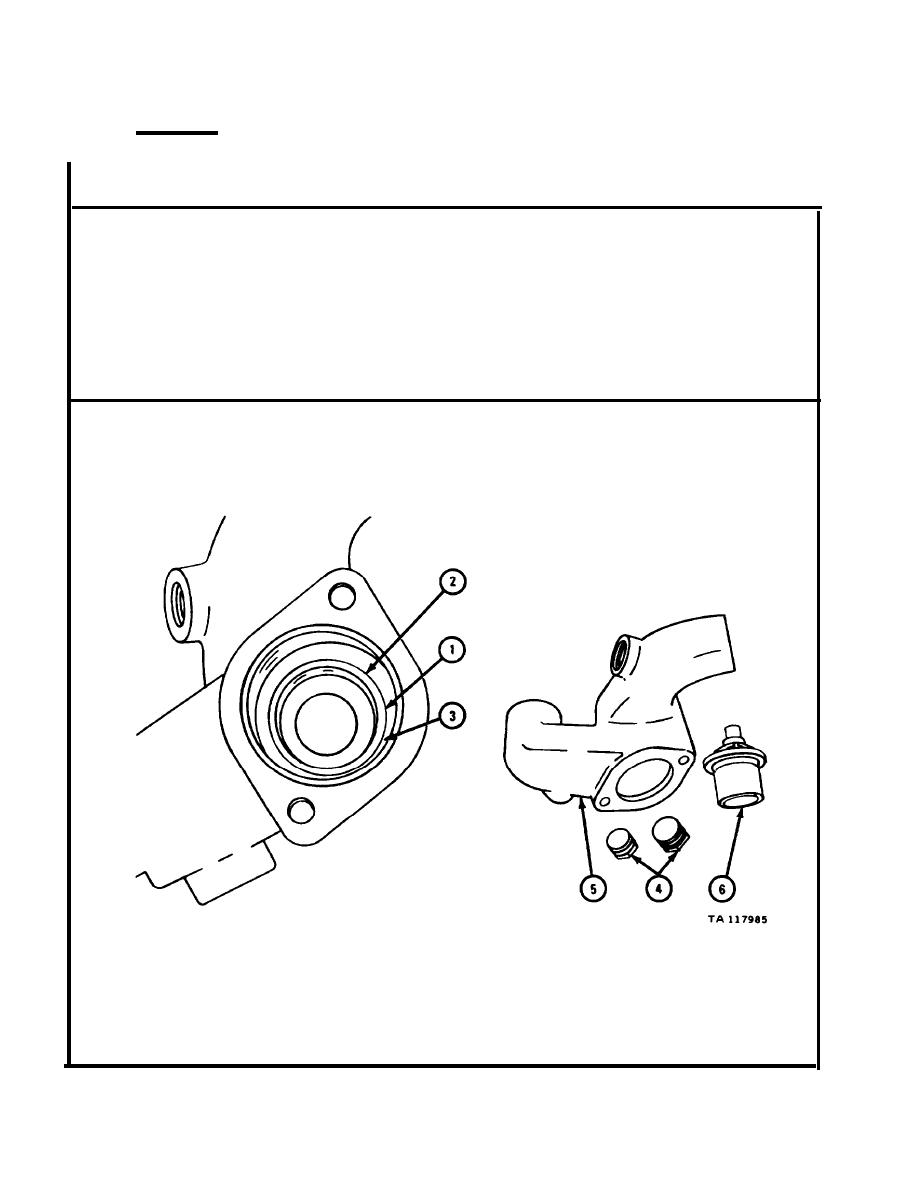 P u t seal (1) in thermostat housing counterbore (2) with metal edge (3) up.
U s e driver large enough to touch metal edge of seal

(1).,

tap driver until seal
seats in counterbore (2).
W r a p thread sealant tape around threads of two pipe plugs (4). Put two pipe
P u t thermostat (6) in housing (5).