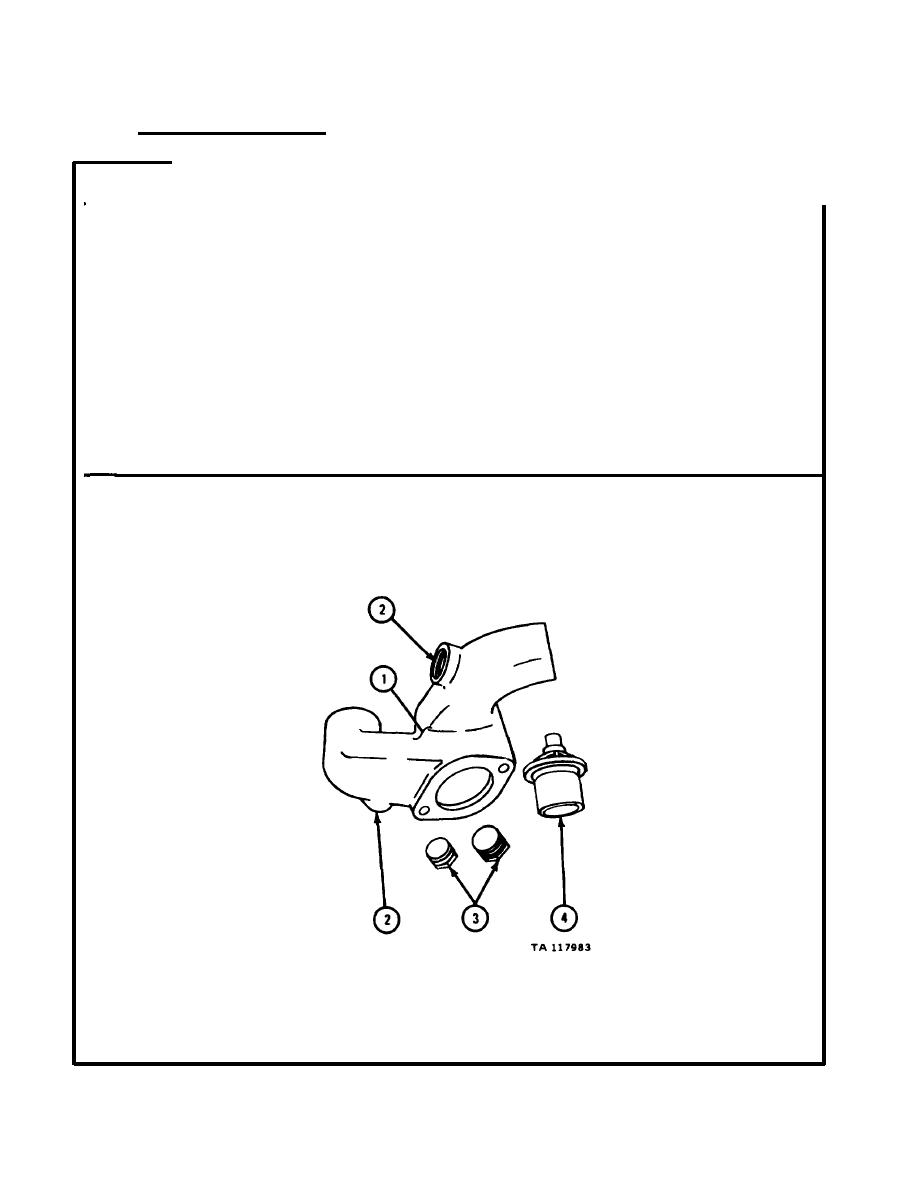 I n s p e c t i o n and Repair.
C h e c k that housing (1) has no chips or breaks. Check for damaged threads in
t w o pipe plug holes (2).
U s i n g dye penetrant kit, strong light, and a magnifying

glass,

check

that
h o u s i n g (1) has no cracks. F i x small

cracks

by welding. Refer to TM 9-237.
I f housing (1) has large

cracks,

broken out areas or if threads in pipe plug
holes (2) are stripped, get new housing.
C h e c k that two pipe plugs (3) have no worn threads or rounded heads. If pipe
p l u g s are damaged, get new parts.
C h e c k that thermostat (4) is not damaged.
If thermostat is

damaged,

get a new