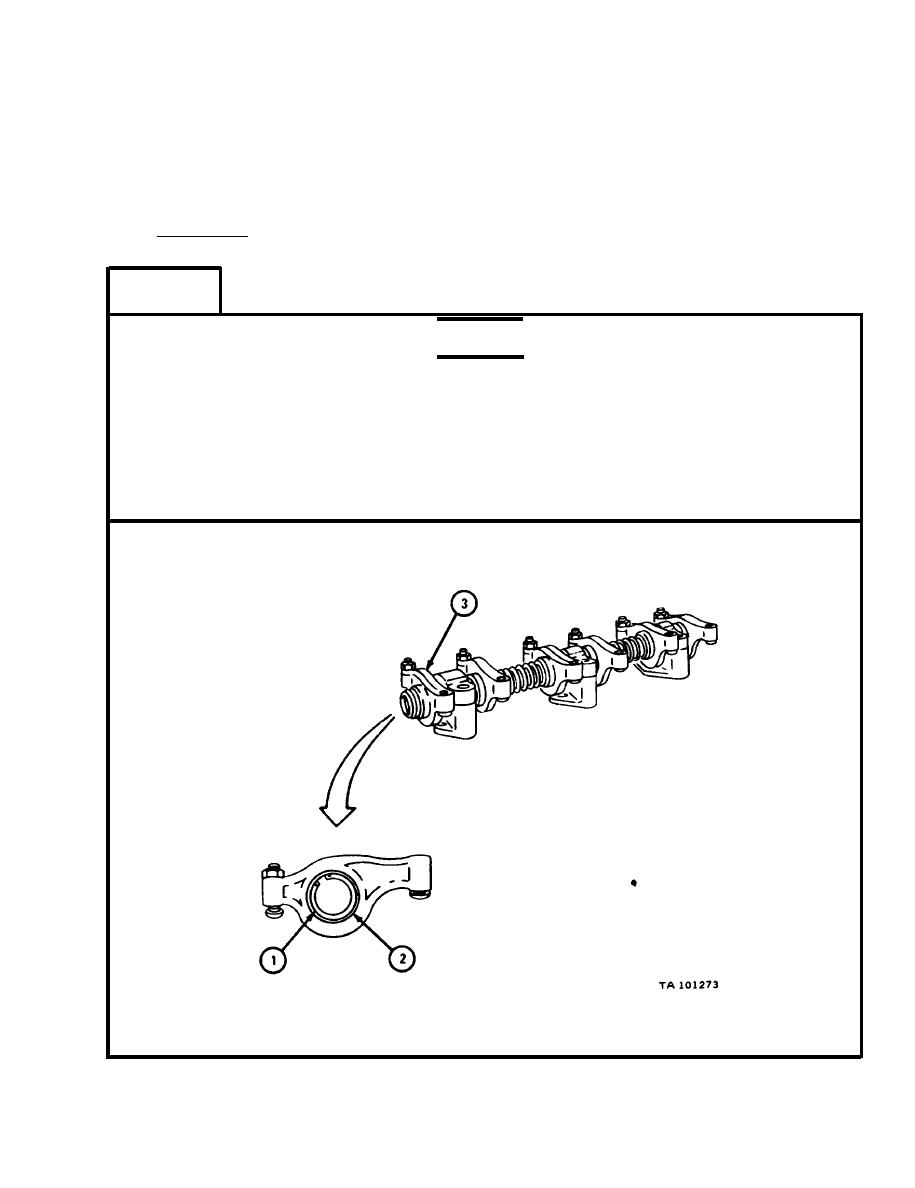 VALVE ROCKER ARMS AND SHAFTS.
T h e front and rear

sets

of valve rocker arms
a n d shafts are the

same.

This task is the same
f o r both

sets

and must be done for both.
a. D i s a s s e m b l y .
R o c k e r arm assembly is under spring tension. Be
c a r e f u l when taking off retaining ring (1) or parts
o f rocker arm

assembly

will fly off, causing injury
T a k e off retaining ring (1) and thrust washer (2). Take off and tag rearmost
e x h a u s t valve rocker arm assembly (3).