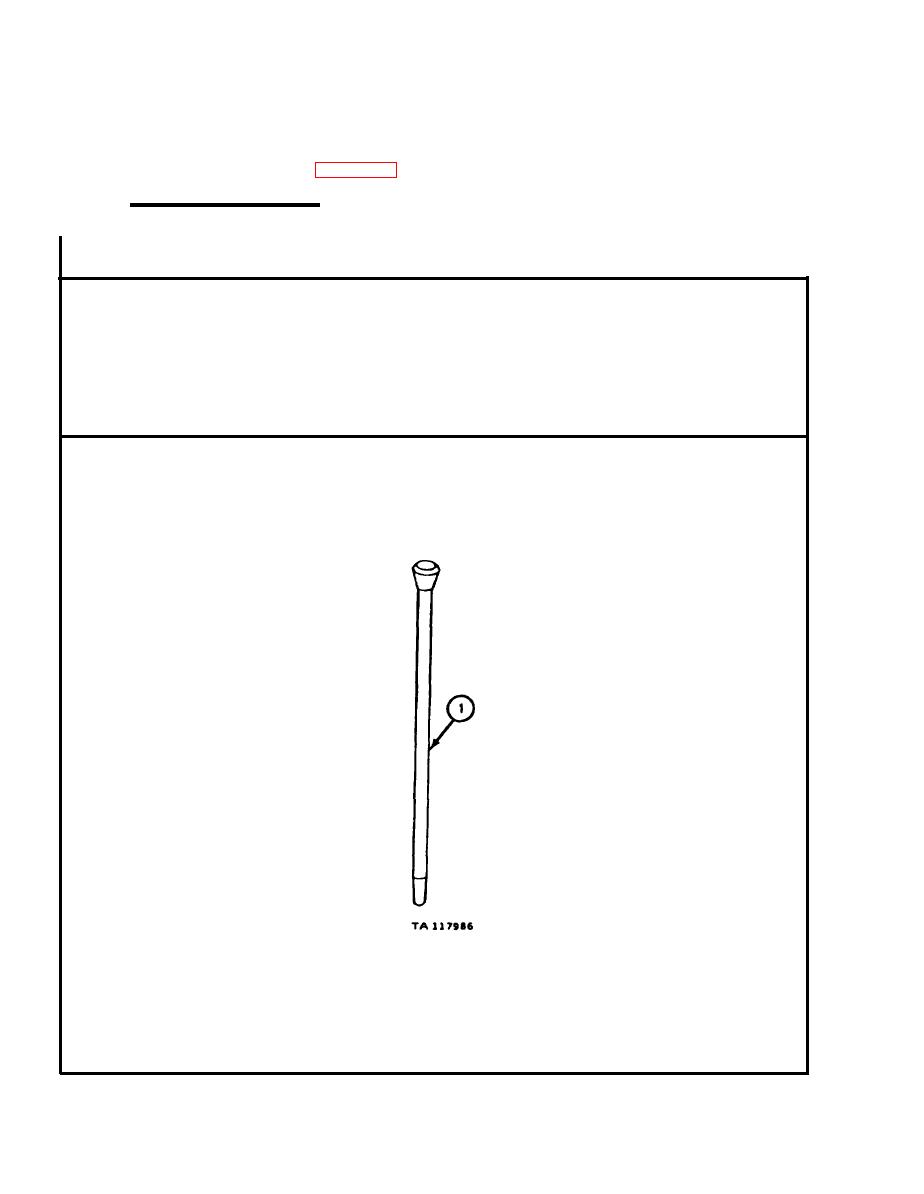 There are no special cleaning procedures needed. Refer to
c l e a n i n g procedures given in para 4-3.
I n s p e c t i o n and Repair.
Check push rod (1) for straightness by rolling on flat surface. If bent, get
Check that push rod (1) is not out-of-round. If push rod is out-of-round,
Do

steps

1 and 2 again for all other push

rods.