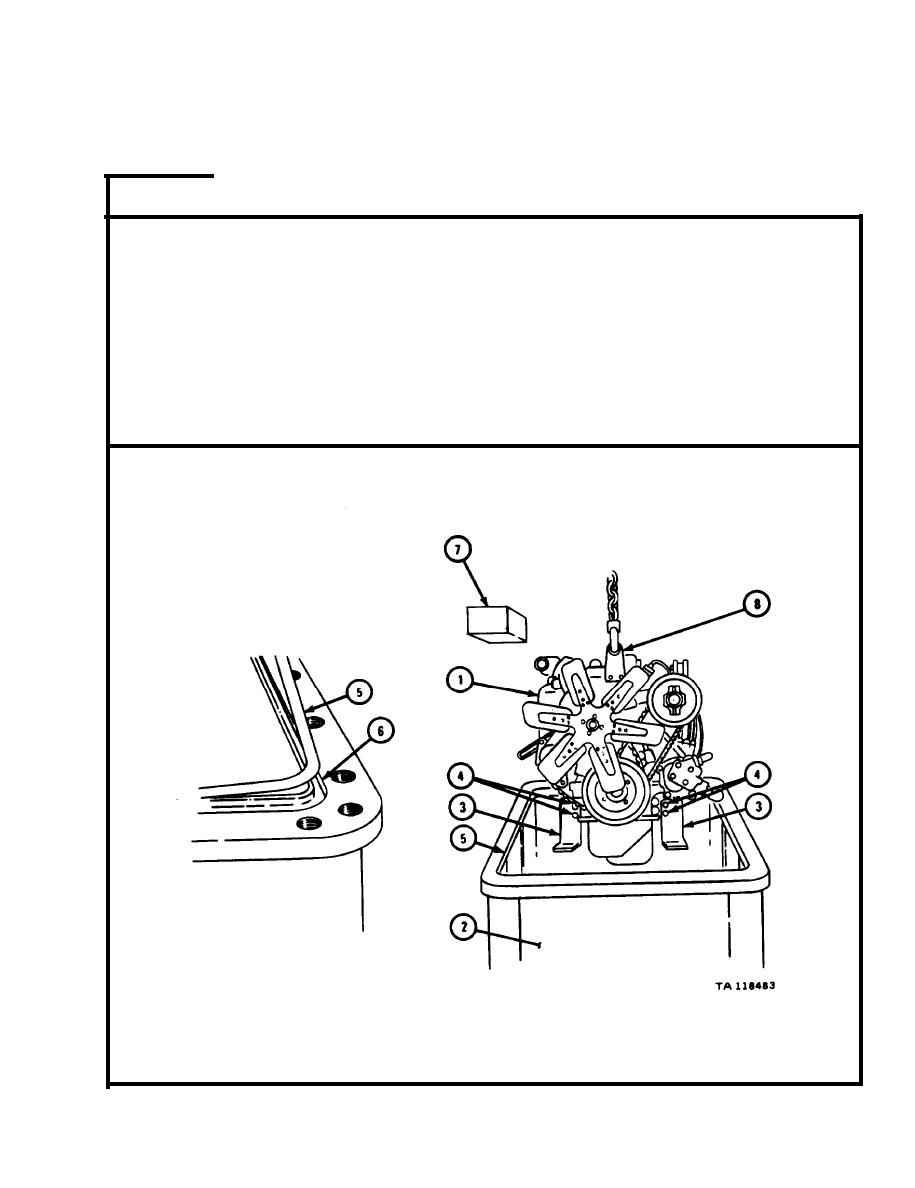 6-9.
PLACING ENGINE IN SHIPPING CONTAINER.
Make sure container (2) is clean and dry inside. Check
t h a t seal (5) and seal groove (6) are clean and not
U s i n g chain hoist, lift engine (1) and move it so it hangs over container (2).
Put two front support brackets (3) in place on engine (1). put in four bolts
P u t box (7) holding clutch parts on engine rear lifting bracket (8).