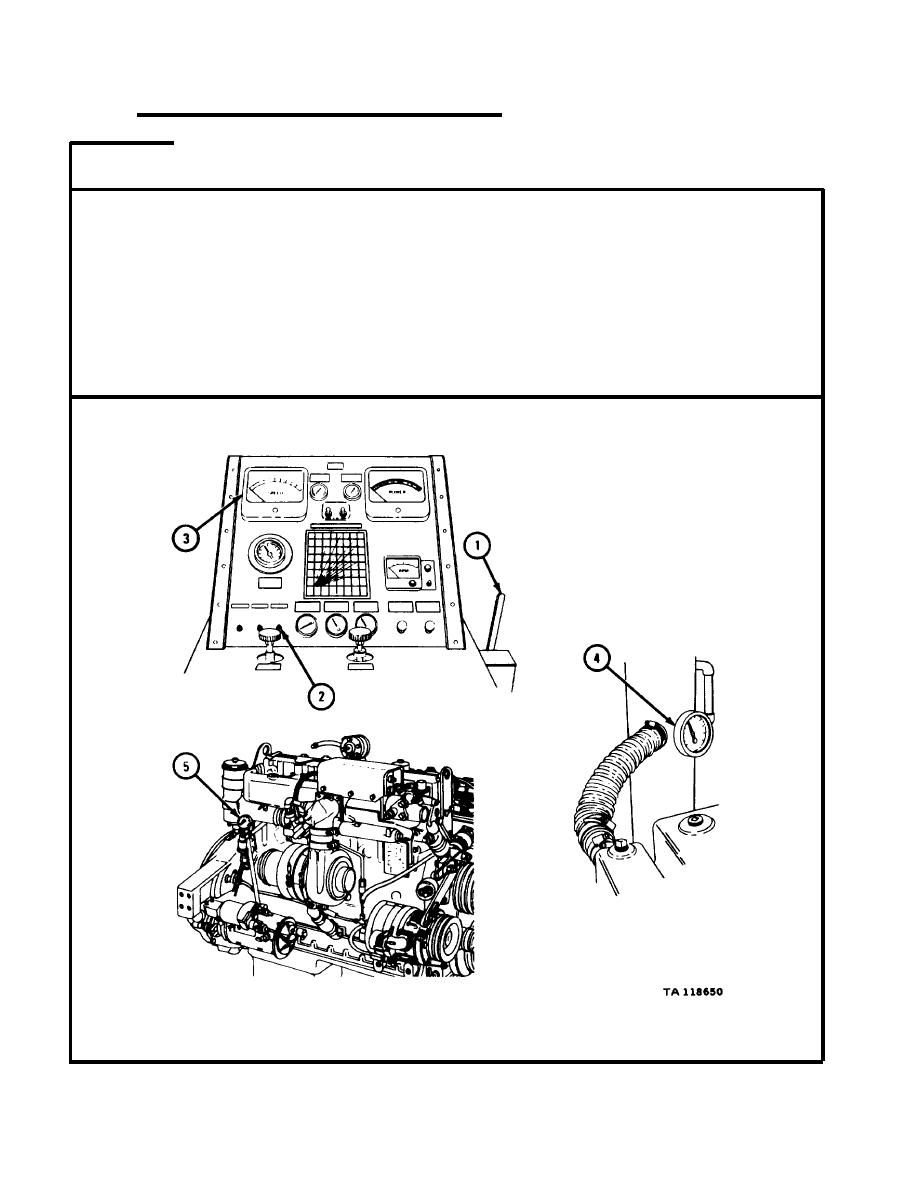 E n g i n e Starting and Running Instructions.
O p e n throttle (1) to idle position.
P r e s s ENGINE START button (2).
W h e n engine starts, adjust throttle (1) to

set

engine

speed

to 500 to 600
W h e n water temperature gage (4)

reaches

160° to 185°F,

check

oil temperature
g a g e ( 5 ) . O i l temperature should be 255° to 265°F. If temperature is too
high, engine must be repaired.