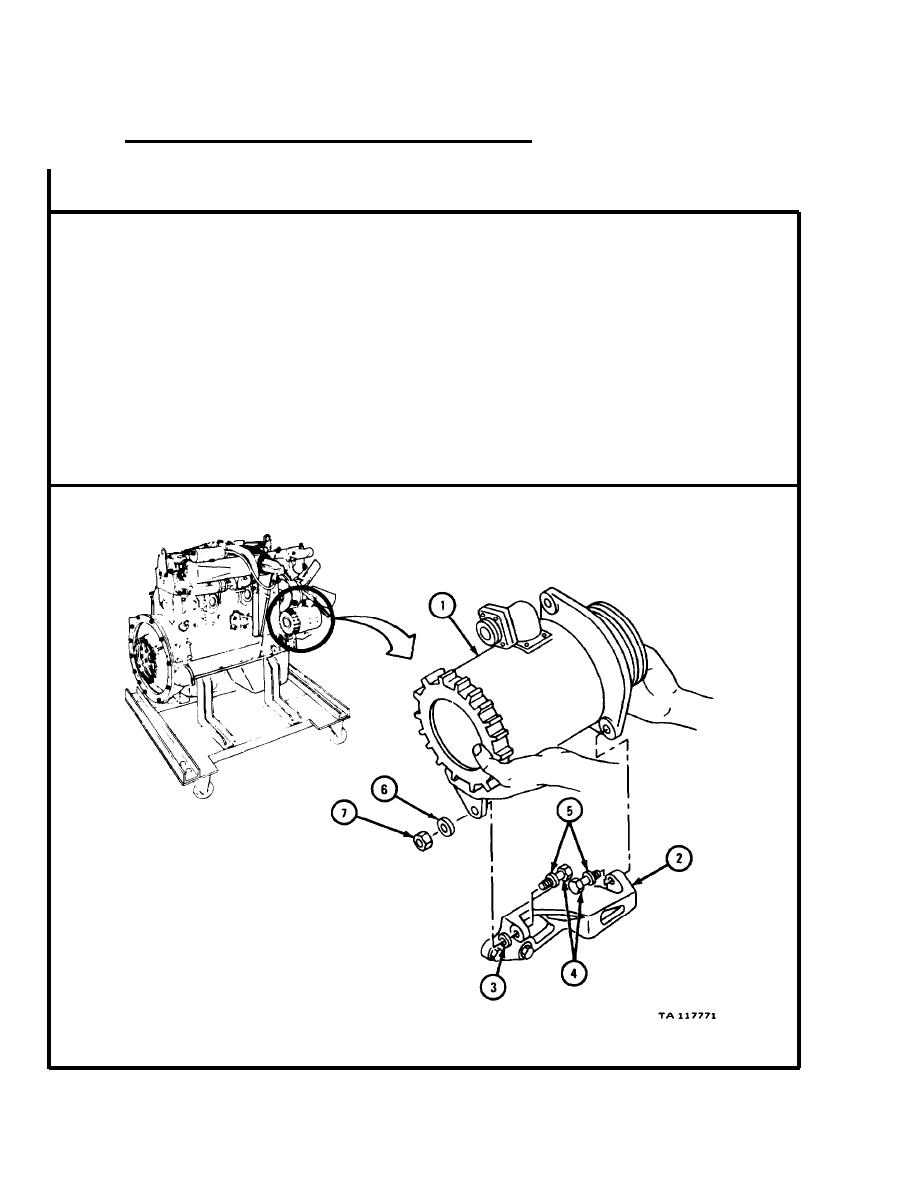 Engines LD-465-1, LDS-465-1, and LDS-465-1A.
Some engines have one or more shims (3) between
g e n e r a t o r (1) and mounting bracket (2). If shims
w e r e taken out during removal, they must be put
b a c k . T a g s that were put on must be taken off dur-
i n g replacement of these parts.
P u t generator (1) in place on mounting bracket (2). Hold it until
s o l d i e r B puts in mounting

bolts.
I f shims (3) were

used,

put in correct number of shims. Put in
t w o bolts (4) with two washers (5). Put on two washers (6) and