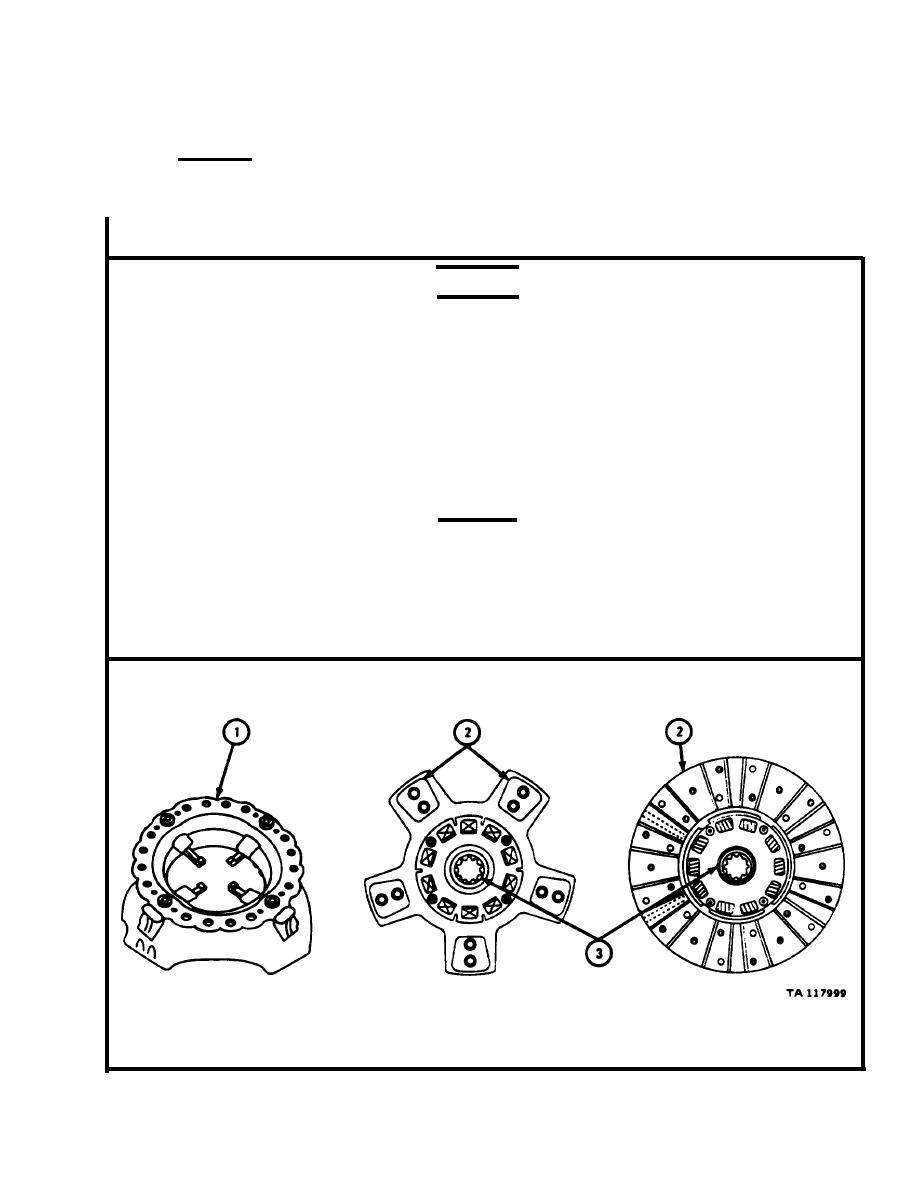 4-56.
CLUTCH AND TRANSMISSION DRIVE PLATES.
(1) Engines LD 465-1, LD 465-1C, and LDT 465-1C.
D r y cleaning solvent is flammable. Do not use near an
o p e n flame. Keep a fire extinguisher nearby when sol-
v e n t is used. Use only in well-ventilated places. Fail-
u r e to do this may result in injury to personnel and
d a m a g e to equipment.
E y e shields must be worn when using

compressed

air.
E y e injury can occur if

eye

shields are not

used.
C l e a n clutch pressure plate (1) assembly with dry cleaning solvent. Dry pas-
s a g e s by blowing them out with dry,

compressed

air.
Never let dry cleaning solvent, grease or oil of any
k i n d touch clutch disk facings (2).
C l e a n clutch disk facings (2) with a wire brush. Clean drive hub (3) with a
c l e a n rag

soaked

in dry cleaning solvent.