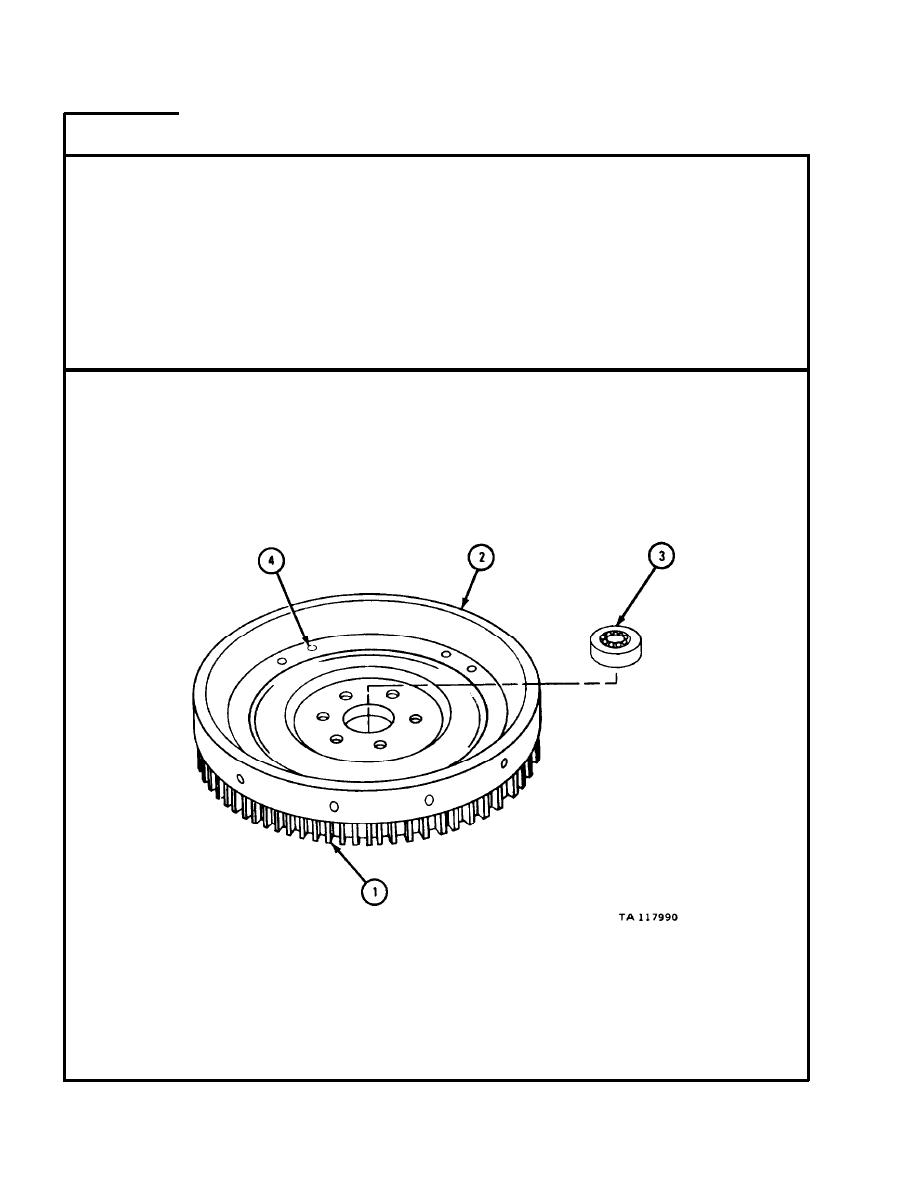 C h e c k that ring gear (1) of flywheel (2) has no wear

cracks

or damaged or
b r o k e n t e e t h . Fix minor damage using a fine mill file. If more repair is
n e e d e d , put on a new ring gear. Refer to frame 3.
C h e c k that pilot bearing (3) is not damaged in any way. Refer to TM 9-214.
C h e c k that clutch mounting holes (4) do not have stripped threads or other
damage. F i x damaged threads using a thread tap. If damage cannot be
f i x e d , fet a new flywheel.
IF RING GEAR IS DAMAGED. GO TO FRAME 3.
IF RING GEAR IS NOT DAMAGED. END OF TASK