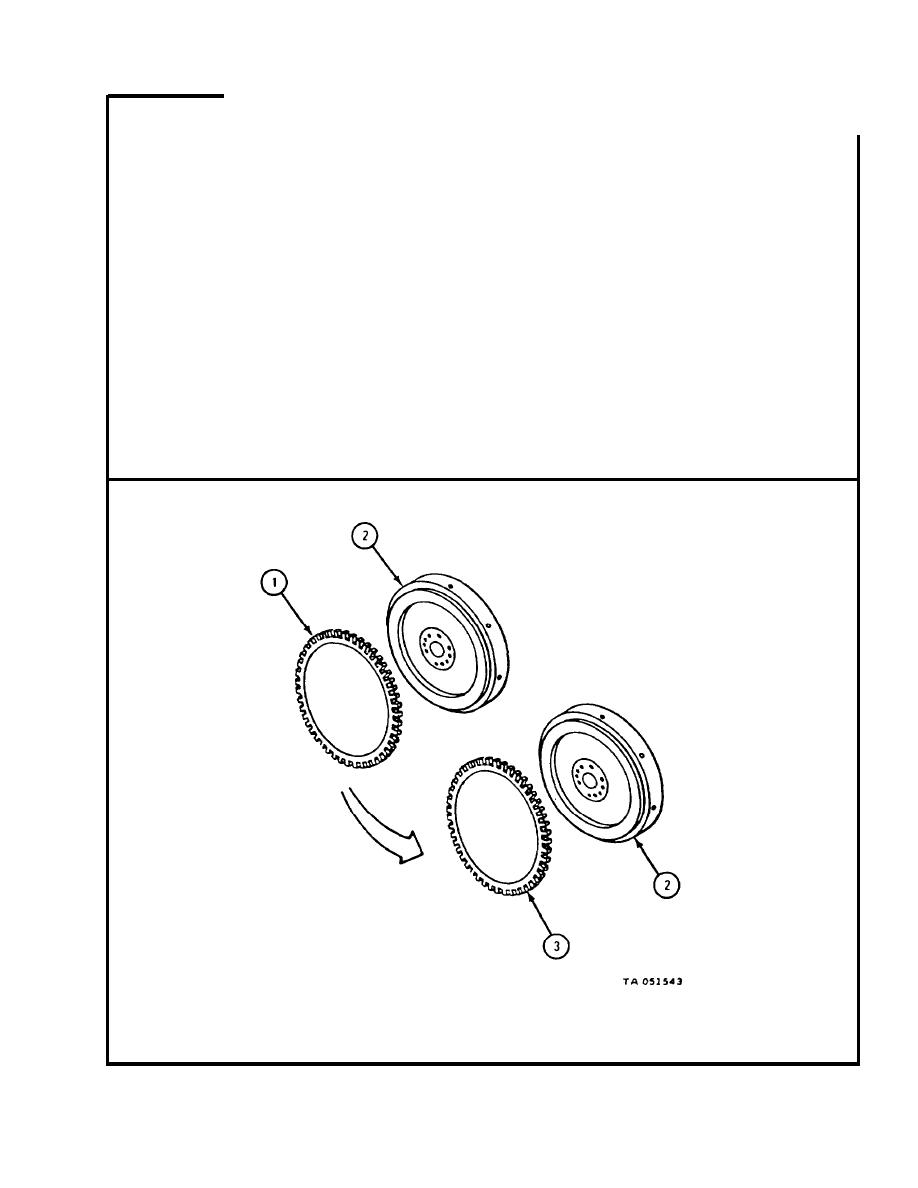 U s i n g hammer and blunt

chisel,

d r i v e damaged ring gear (1) from flywheel (2).
Use welder's

gloves

when handling hot ring gear

(3).
Do not use cutting torch to heat ring gear (3). Use
heating torch to avoid damage to

gear.

Do not heat
r i n g gear to more than 400°F. Temperatures above
4 0 0 ° F will soften gear. Use Tempilstick to measure

heat.
U s i n g heating torch, heat inner surface of new ring gear (3) until 400°F.
T e m p i l s t i c k melts when touched to side of new ring gear.
U s i n g hammer and brass drift, quickly drive heated ring gear (3) onto