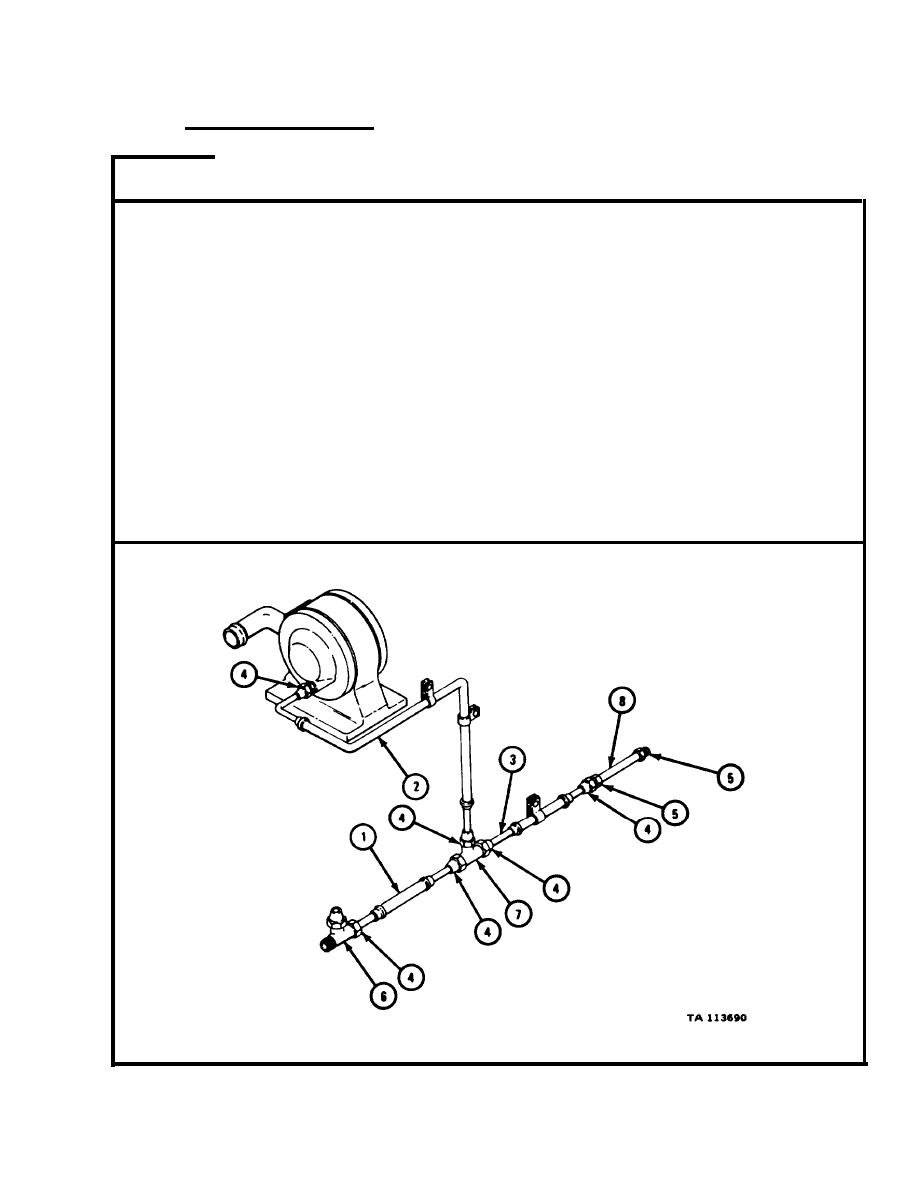 I n s p e c t i o n and Repair.
I f you need a new air pressurization tube, cut one the
s a m e length as the old tube from

seamless

copper tube
s t o c k . C u t new non-metallic sheath from flexible non-
m e t a l l i c tube

stock.
C h e c k that six tube nuts (4), two tube

connectors

(5), and two tee fittings
( 6 and 7) have no damaged threads. Fix minor thread damage with thread
c h a s e r or tap. I f more repair is needed, get a new tube or tee fitting.
C h e c k that air pressurization tubes (1, 2 and 3) are not

cracked,

dented or
k i n k e d . C h e c k that non-metallic sheaths of air pressurization tubes are not
t o r n , worn away or split. I f tubes are damaged, make new

ones.
C h e c k that rubber generator air inlet tube assembly (8) is not dried out,
c r a c k e d or split. I f tube assembly is damaged, get a new

one.