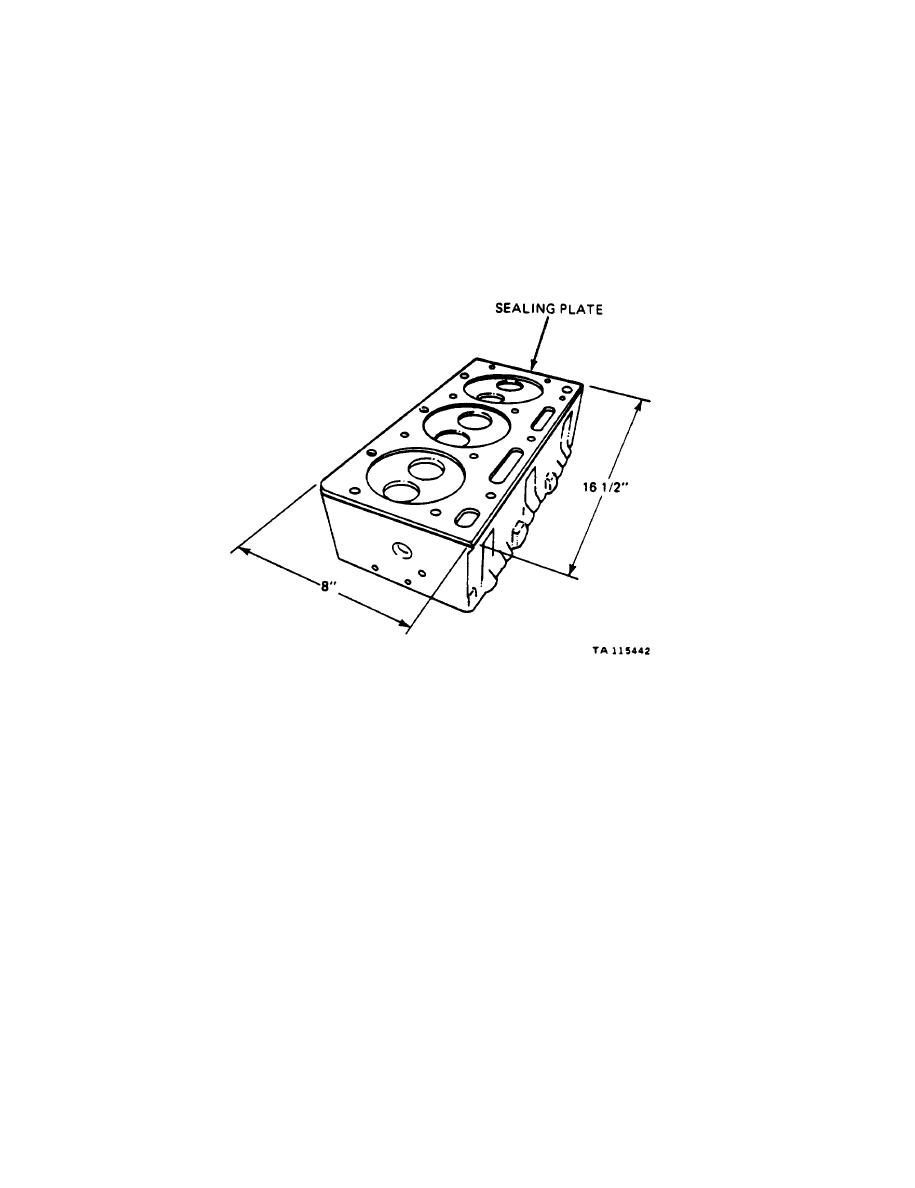 M a k e plate of 1/2-inch thick common

stock.

Use
cylinder head as a template to pick up

holes.
L a r g e round holes should clear valve ports in
c y l i n d e r head as shown. Plate should cover water
p a s s a g e s in cylinder head.
Figure

4-4.
Cylinder Head
Sealing
Plate Fabrication Instructions.