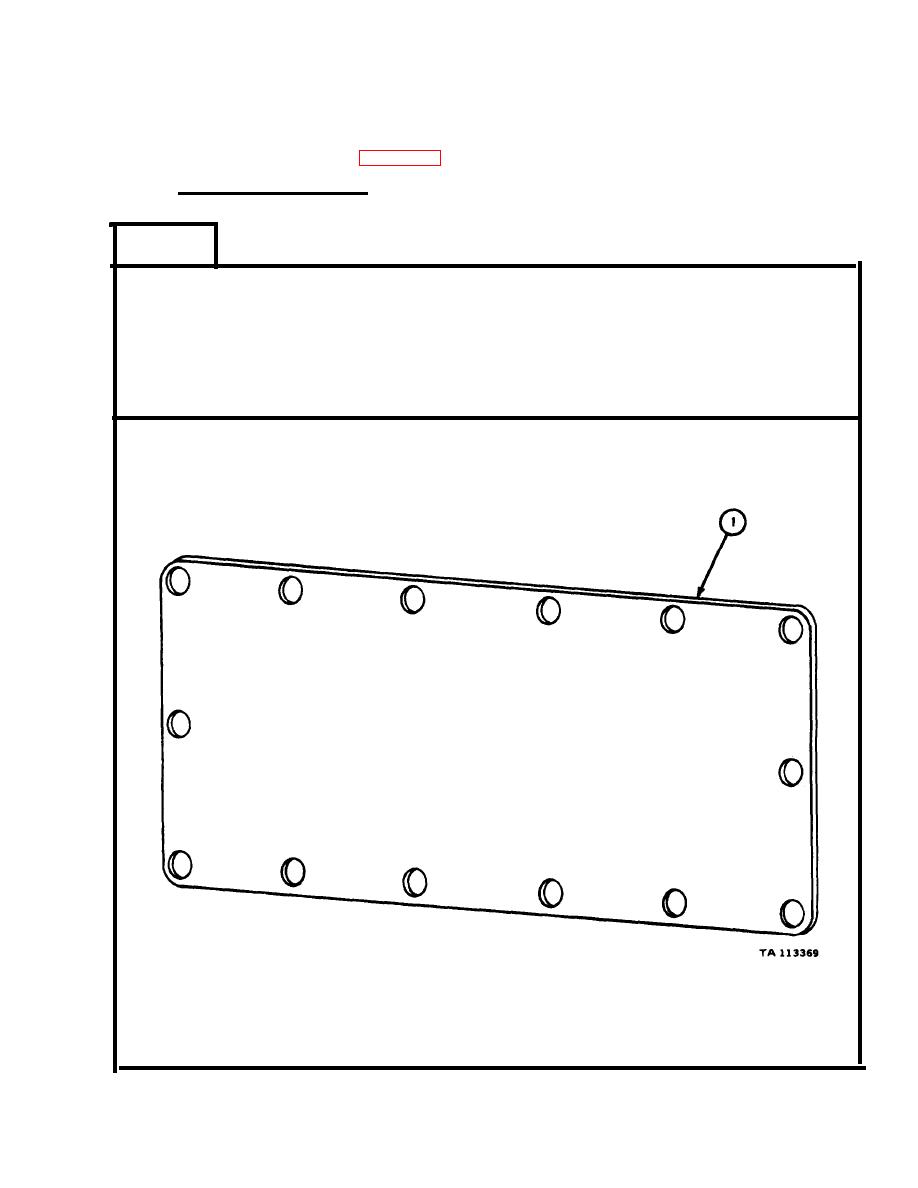 4-10.
TAPPET CHAMBER COVER.
There are no special cleaning procedures needed. Refer to
c l e a n i n g procedures given in para 4-3.
I n s p e c t i o n and Repair.
C h e c k that cover (1) is not bent, dented, torn, cracked or damaged in any
o t h e r way. If cover is damaged, get a new

one.
C h e c k that cover (1) has no minor nicks, scratches or burrs. Fix small
n i c k s ,

scratches

or burrs with a fine mill file or

crocus

cloth. If more
r e p a i r is needed, get a new part.