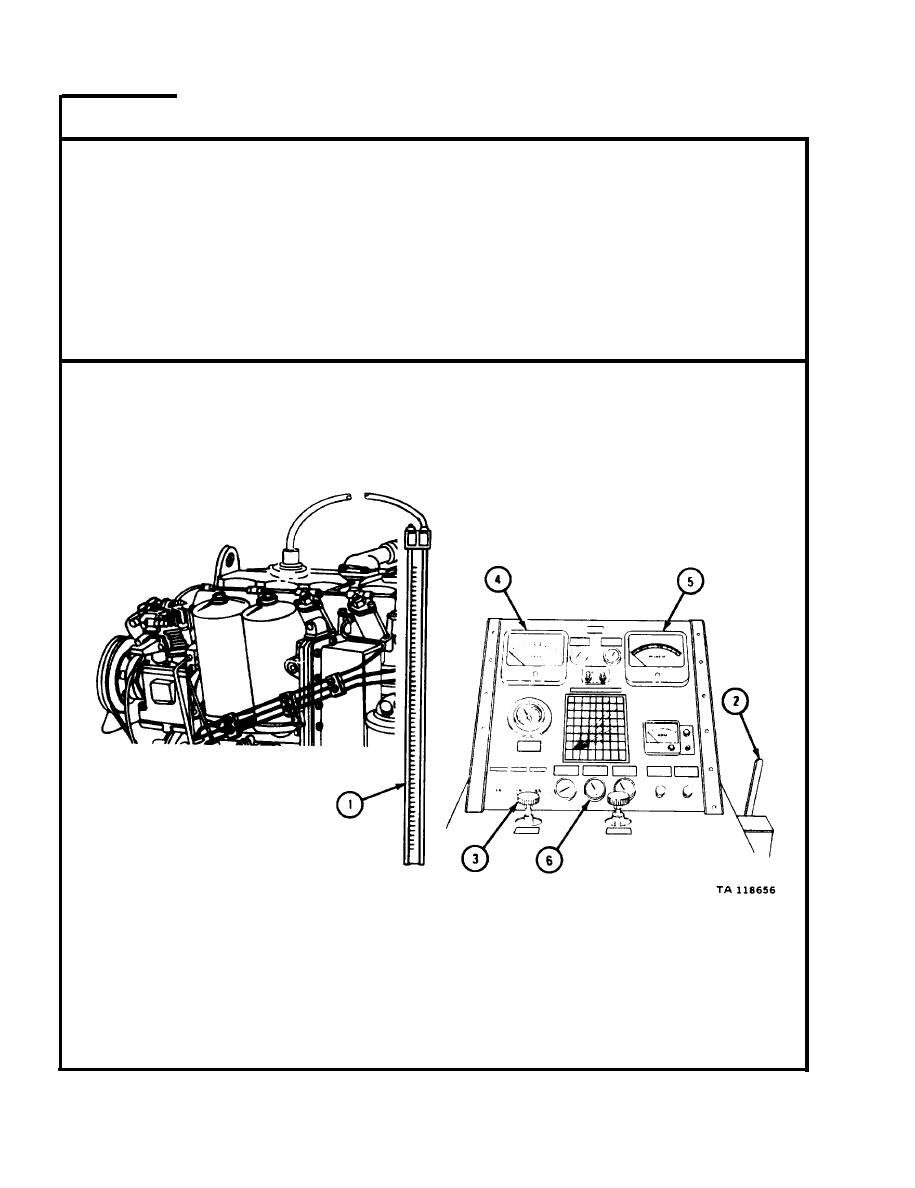 W r i t e down crankcase pressure from crankcase pressure gage (1).
M o v e throttle (2) back and open unload valve (3) until SPEED gage (4)
reads 500 RPM and POWER

gage

(5) reads 0 to 5 HP.
W r i t e down oil pressure from gage (6) and write down idle

speed.
P u t throttle (2) to maximum position.
Write down engine rpm from SPEED
Slow down engine to 500 rpm for 15 minutes, then

stop

engine.