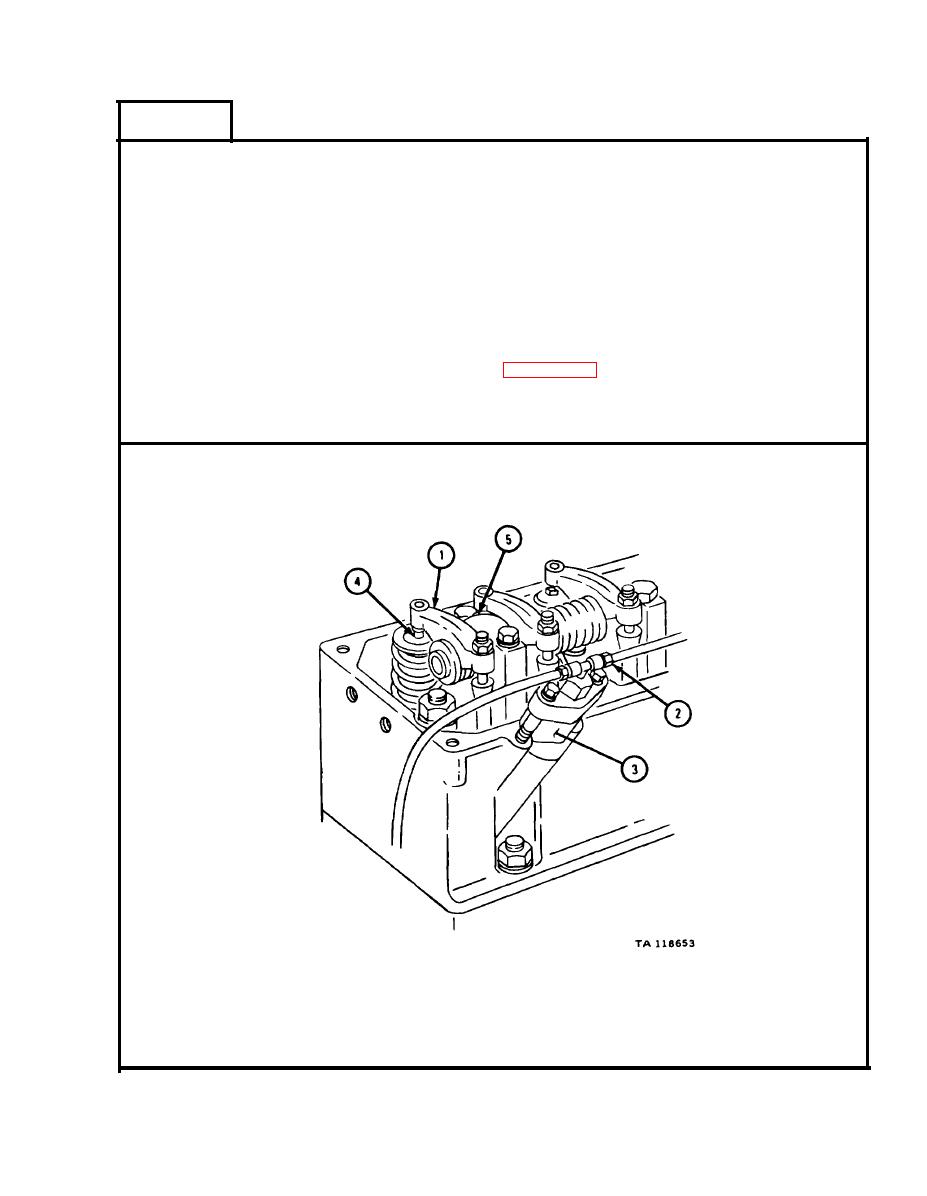 Take off cylinder head cover. Refer to Part 1, para 3-28.
C h e c k that entire engine has no oil

leaks.
C h e c k that tube nuts (2) on injectors (3) have no fuel

leaks.

If leaks are
f o u n d , tighten nuts.
Check around injectors (3), exhaust valves (4), and intake valves (5) for
I f engine has oil, f u e l or water

leaks,

it must be repaired.
C h e c k that all

screws

and nuts on engine are tight.