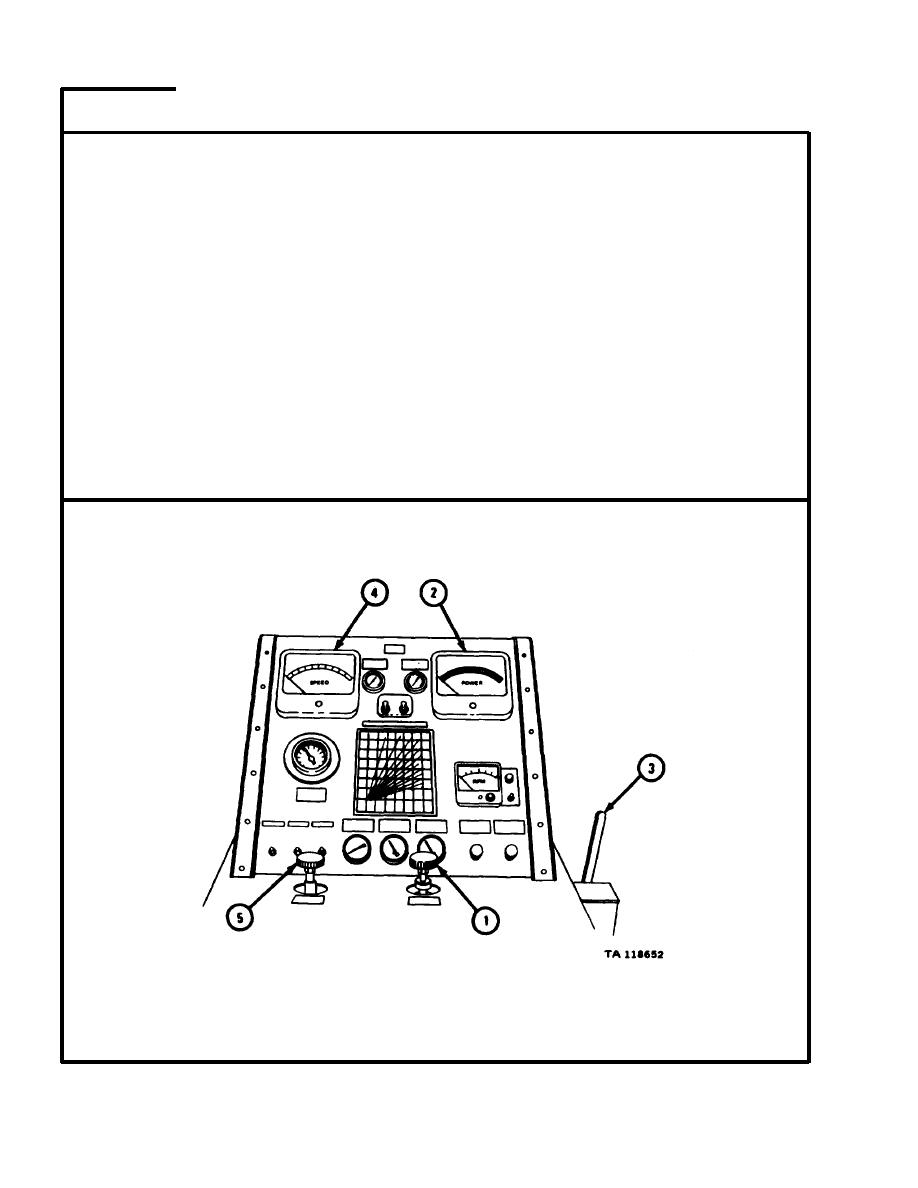 F i l l in standard engine test report form used by the
i n s t a l l a t i o n where this test is being done.
O p e n load control valve (1) until POWER gage (2) reads 15 HP.

Close

load
Set

throttle (3) to 1800 RPM on SPEED

gage

(4).
If POWER

gage

(2) is above 15 HP, open unload valve (5) to bring it down to
15 HP. Close unload valve.
R e s e t throttle (3), if needed, to keep 1800 rpm.
Run engine at 1800 rpm at 15 HP for 10 minutes, then write down lubricating
o i l pressure and water temperature.
Open unload valve (5) until POWER

gage

(2) reads 1 to 5 HP.