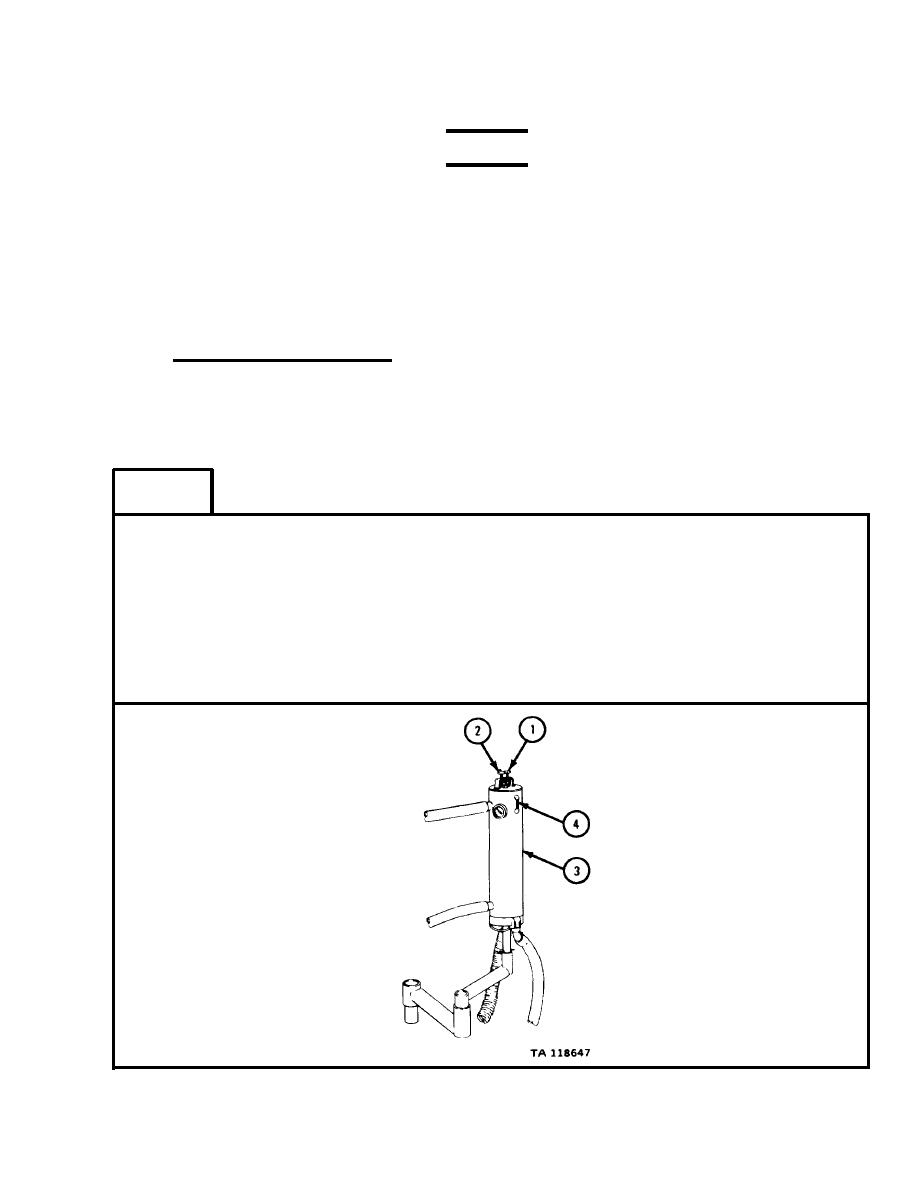 6-6.
BASIC ENGINE RUN-IN.
exhaust odors and exposure symptoms. If either
a r e present, immediately ventilate work area.
P e r m a n e n t brain damage or death can result from
t e s t is very noisy and the noise can

cause
d a m a g e to your hearing.
( 1 ) Fill engine crankcase with oil. Refer to LO 9-2320-209-12/1 and
(3) Open dynamometer water supply valves.
T u r n drain control knob (1) to right until finger tight.
T u r n drain control knob (1) to left one turn.
T u r n thermostat control knob (2) to right until water can be heard entering
W h e n water level in sight

glass

(4) no longer

changes,

turn thermostat
c o n t r o l knob (2) to left until it

stops.