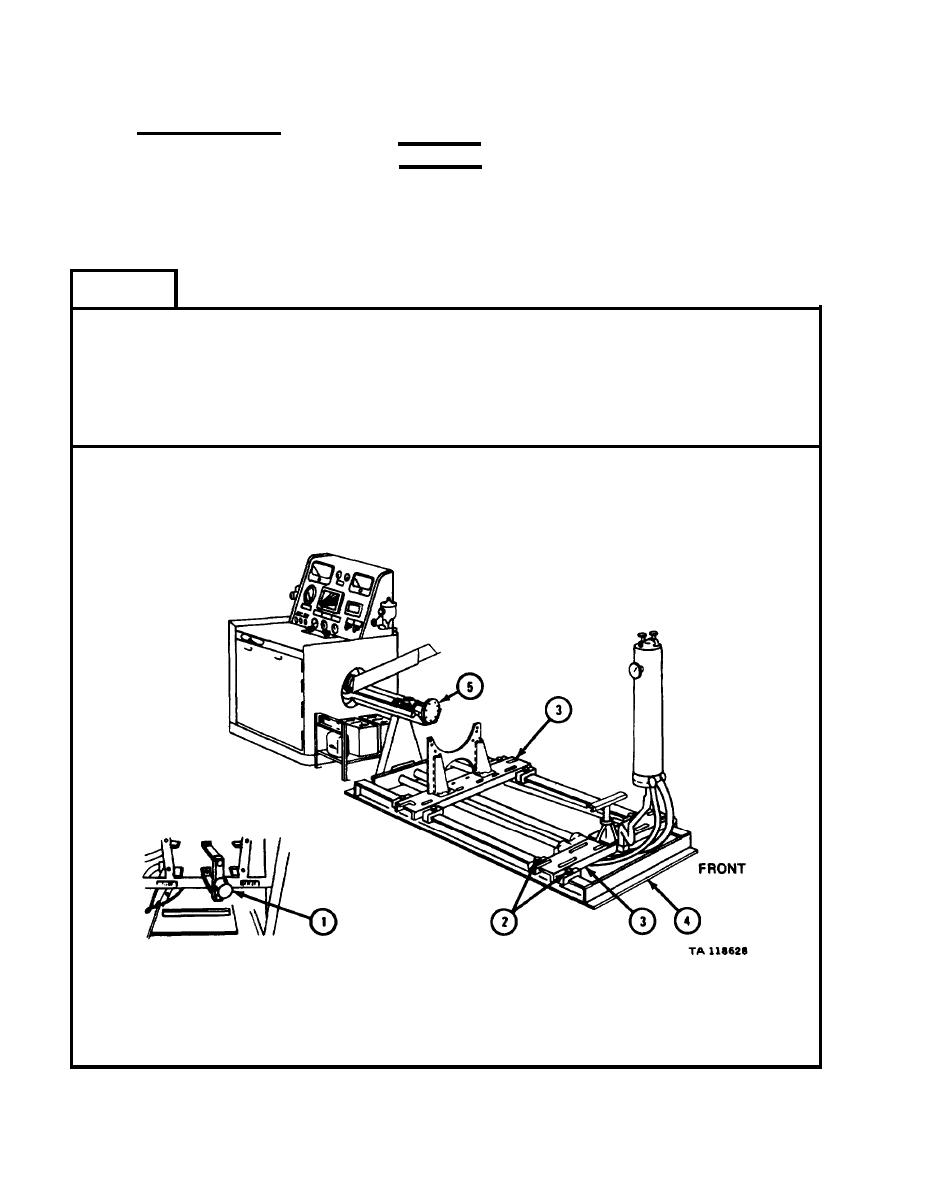 Make sure all power

switches

are

set

to OFF
p o s i t i o n . T e s t equipment can

cause

an
e l e c t r i c a l

shock

and injure personnel.
Check

that main switch (1) is in OFF

position.
L o o s e n four bolts (2) on two brackets (3).
S l i d e two mounting brackets (3) toward front of test stand (4)
e n o u g h for engine to clear drive shaft (5).