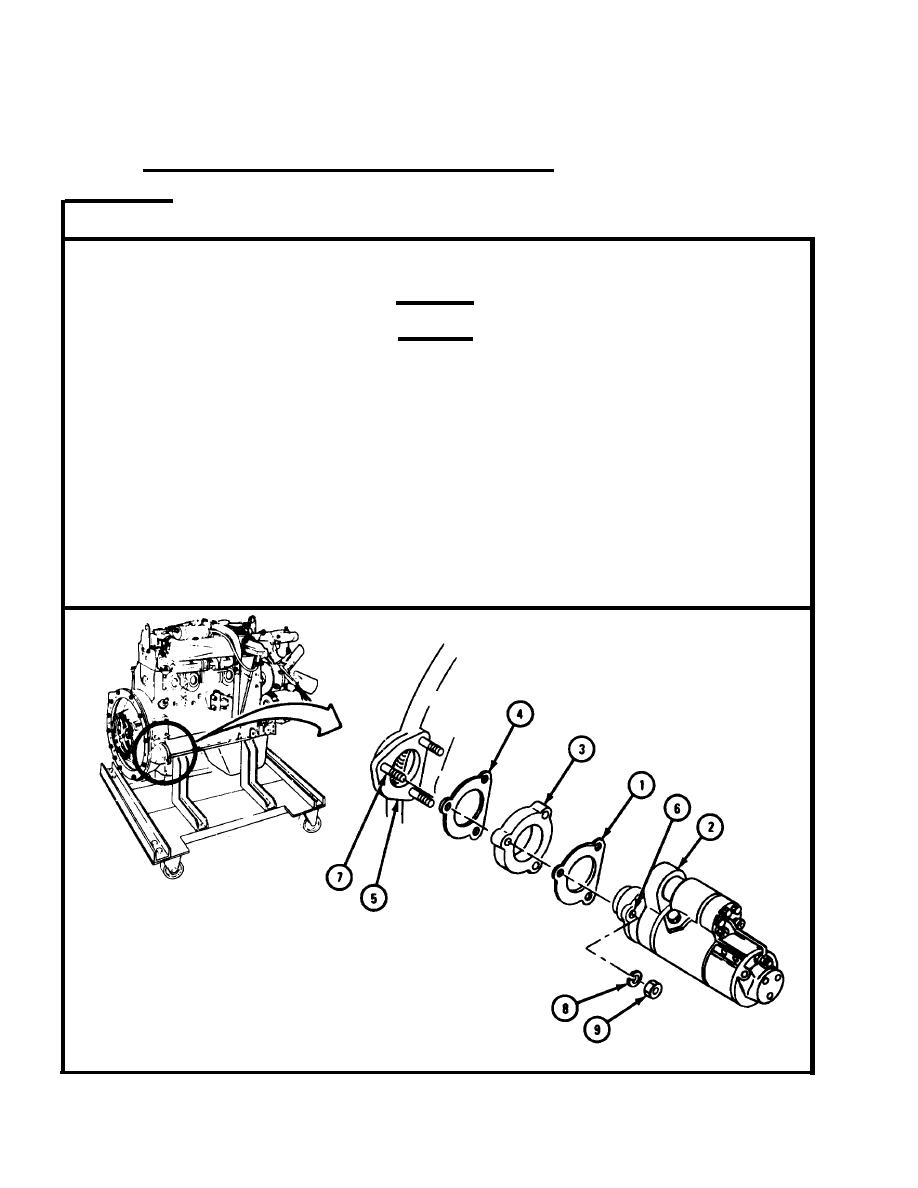 E n g i n e s LD 465-1, LD 465-1C, and LDT 465-1C.
Put gasket (1) on starter (2).
P u t on adapter (3) and adapter
S t a r t e r (2) weighs fifty pounds. Be careful to hold
i t up firmly when putting it on mounting

studs.

Starter
c o u l d fall and

cause

injury to personnel and damage
A l i n e starter mounting holes (6) with flywheel housing studs (7).
P u s h starter

assembly

straight in.
H o l d starter assembly (2) until soldier B puts on lockwashers (8)
P u t on three lockwashers (8) and three nuts (9). Tighten nuts
t o 140 to 150 pound-feet.