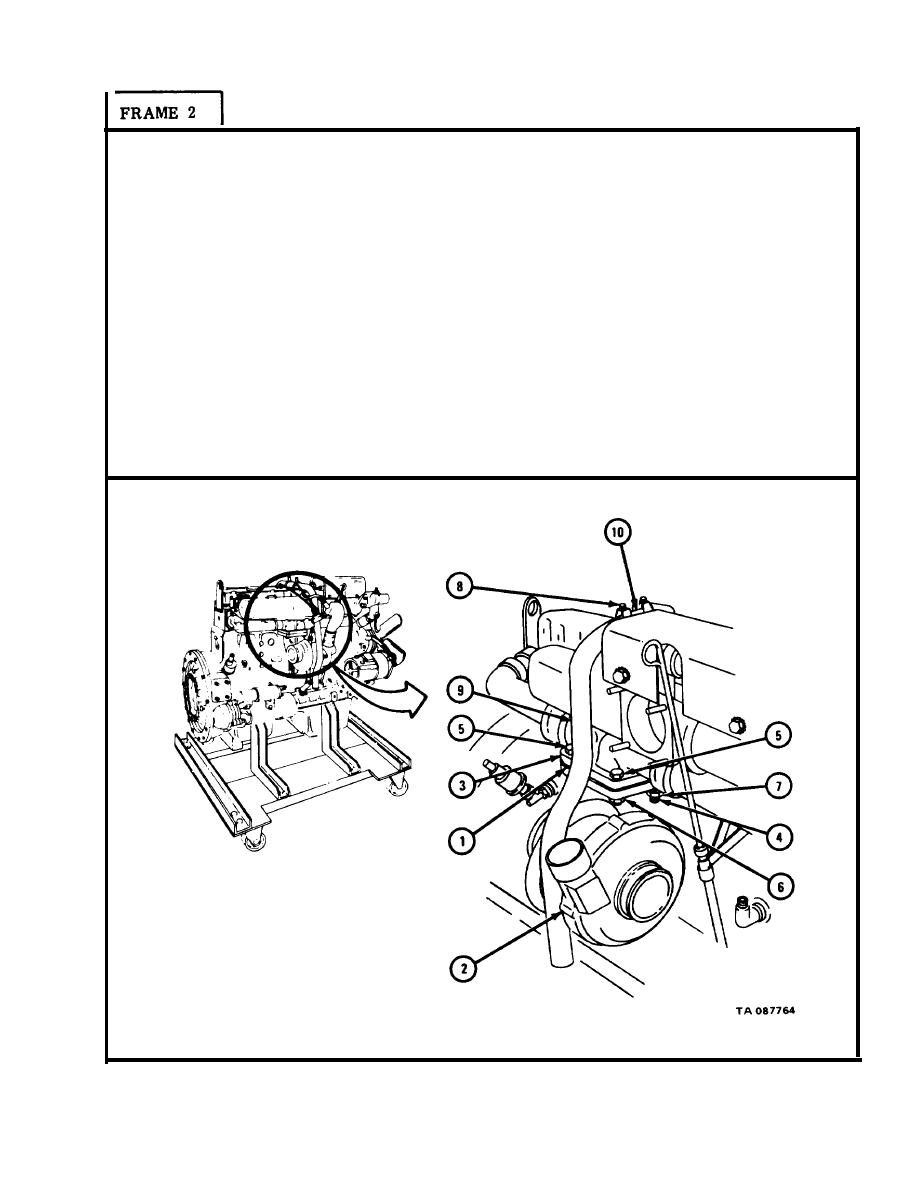 P u t t u r b o c h a r g e r - t o - e x h a u s t man i f o l d g a s k e t (1) on mou n t i n g
flange of turbocharger (2). Holes in gasket must line up with
h o l e s in turbocharger mounting flange.
H o l d mounting flange of turbocharger (2) against exhaust manifold
f l a n g e (3). Two studs (4) in exhaust manifold flange must fix
t h r o u g h holes in turbocharger-to-exhaust manifold gasket (1) and
t u r b o c h a r g e r mounting flange.
Put in two screws (5) and locknuts (6). put locknut (7) on each
M a k e sure that

hose

clamp (8) is

loose.
P u s h crankcase breather tube (9) into breather tube adapter
h o s e ( 1 0 ) . B r e a t h e r tube must fit between front and rear halves
of turbocharger (2) as shown. Tighten hose clamp (8).