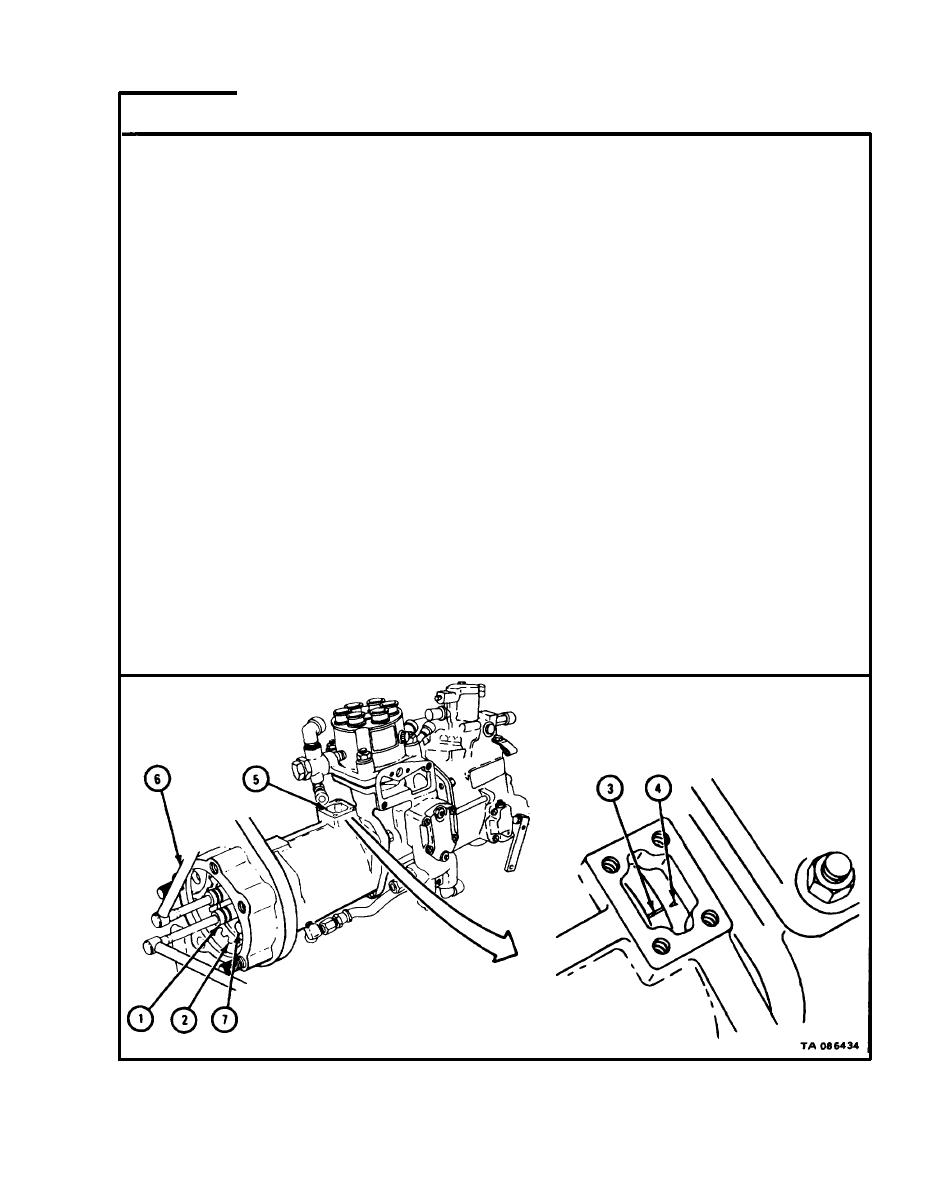 T h i s task is shown for engines LD-465-1, LD-465-1C,
a n d L D T - 4 6 5 - 1 C . T h i s task is the same for engines
LDS-465-1, LDS-465-1A, and LDS-465-2.
U s i n g

socket

wrench (1) as shown, hold nut at center of fuel pump drive
It is hard to

keep

timing mark (3) lined up with pointer
( 4 ) during this task. E n g i n e will not run correctly if
timing mark is not kept alined.
L o o k in timing window (5).

Check

that timing mark (3) is lined up with
p o i n t e r ( 4 ) . I f it is not, turn wrench (1) to the right until mark and pointer
l i n e up and hold wrench firmly.
Elongated

holes

in fuel pump drive gear (2) will let pump
turn about 20° while drive gear is mounted on pump and
t h r e e

screws

(7) are

loose.

I f timing mark (3) cannot be
l i n e d up with pointer (4) , take off drive gear. Refer to
P a r t 1, para 3-10. T h e n set pump timing. Refer to
f r a m e 6. When pump timing has been

set,

put back
d r i v e gear. Refer to frames 11 and 12.
U s i n g torque wrench (6), tighten three

screws

(7) to 23 to 27 pound-feet
w h i l e keeping drive gear (2) from turning by holding wrench (1) firmly.