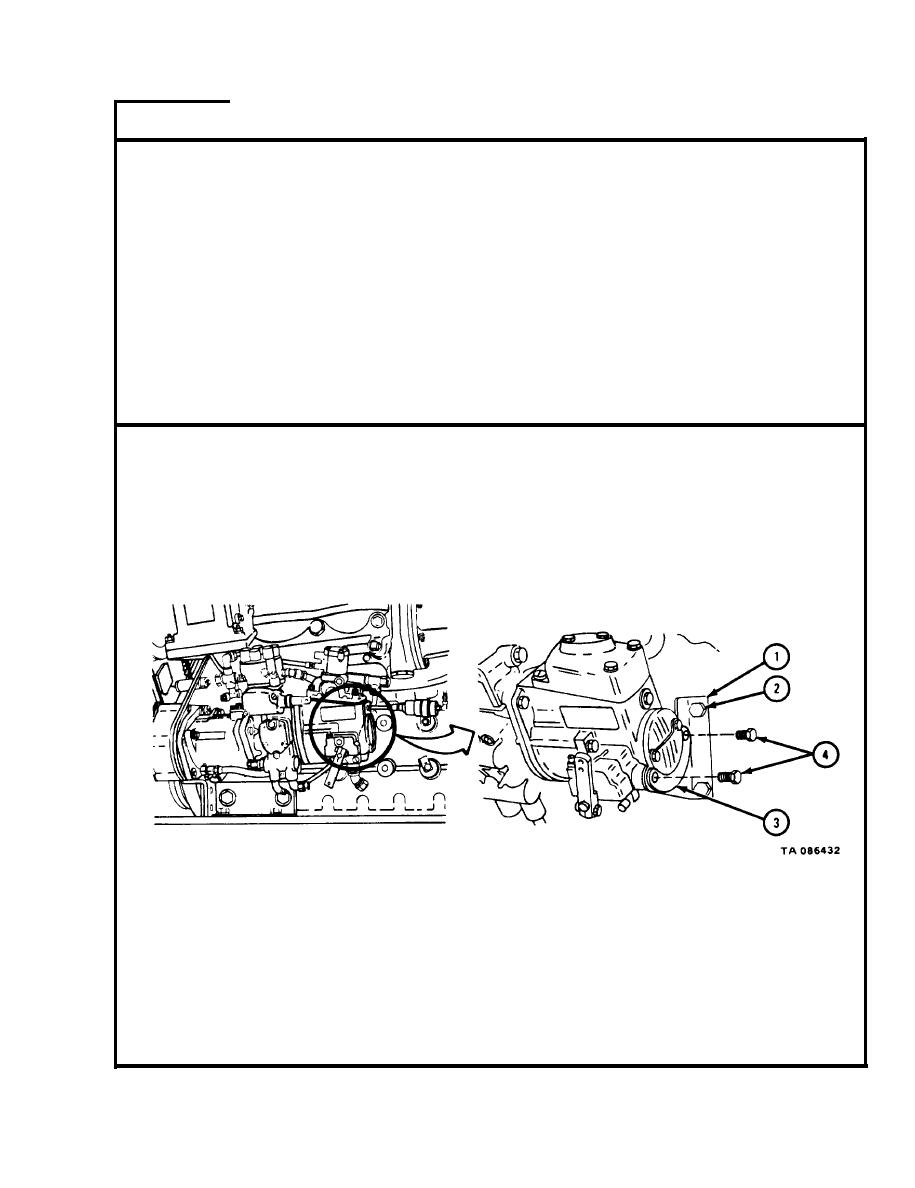 This task is shown for engines LD-465-1, LD-465-1C,
a n d L D T - 4 6 5 - 1 C . T h i s task is the same for engines
LDS-465-1, LDS-465-1A, and LDS-465-2.
Hold fuel p u m p mounting bracket (1) against engine so that holes in bracket
line up with mounting

holes

on

engine.
H o l d lockplate (3) against mounting bracket (1) as shown.
B e n d up tabs of lockplate (3) so

screws

(4) do not

loosen.