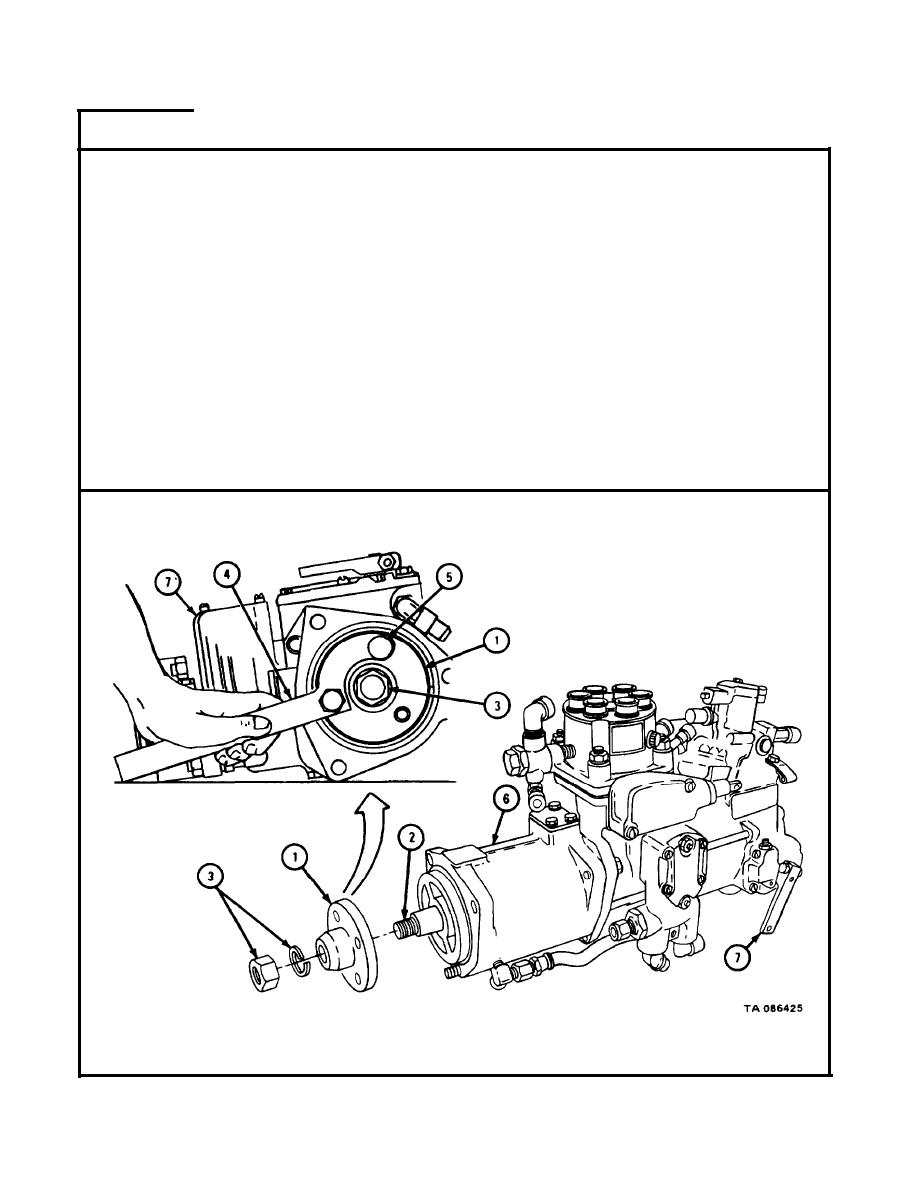 This task is shown for engines LD-465-1, LD-465-1C,
a n d LDT-465-1C. This task is the same for engines
LDS-465-1, LDS-465-1A, and LDS-465-2.
S l i d e fuel injection pump drive hub (1) onto fuel pump shaft (2).
P u t on and hand tighten nut and lockwasher (3).
J o i n holding wrench (4) to fuel injection pump drive gear hub (1) using two
b e n c h as shown. O p e r a t i n g lever (7) must

face

up.
t u r n . U s i n g torque wrench, t i g h t e n nut (3) to 66 to 71 pound-feet.
T a k e out two

screws

(5) and take off holding wrench (4).
IF WORKING ON ENGINE

LDS-465-2,

GO TO FRAME 4.
IF WORKING ON ANY OTHER ENGINE, GO TO FRAME 5