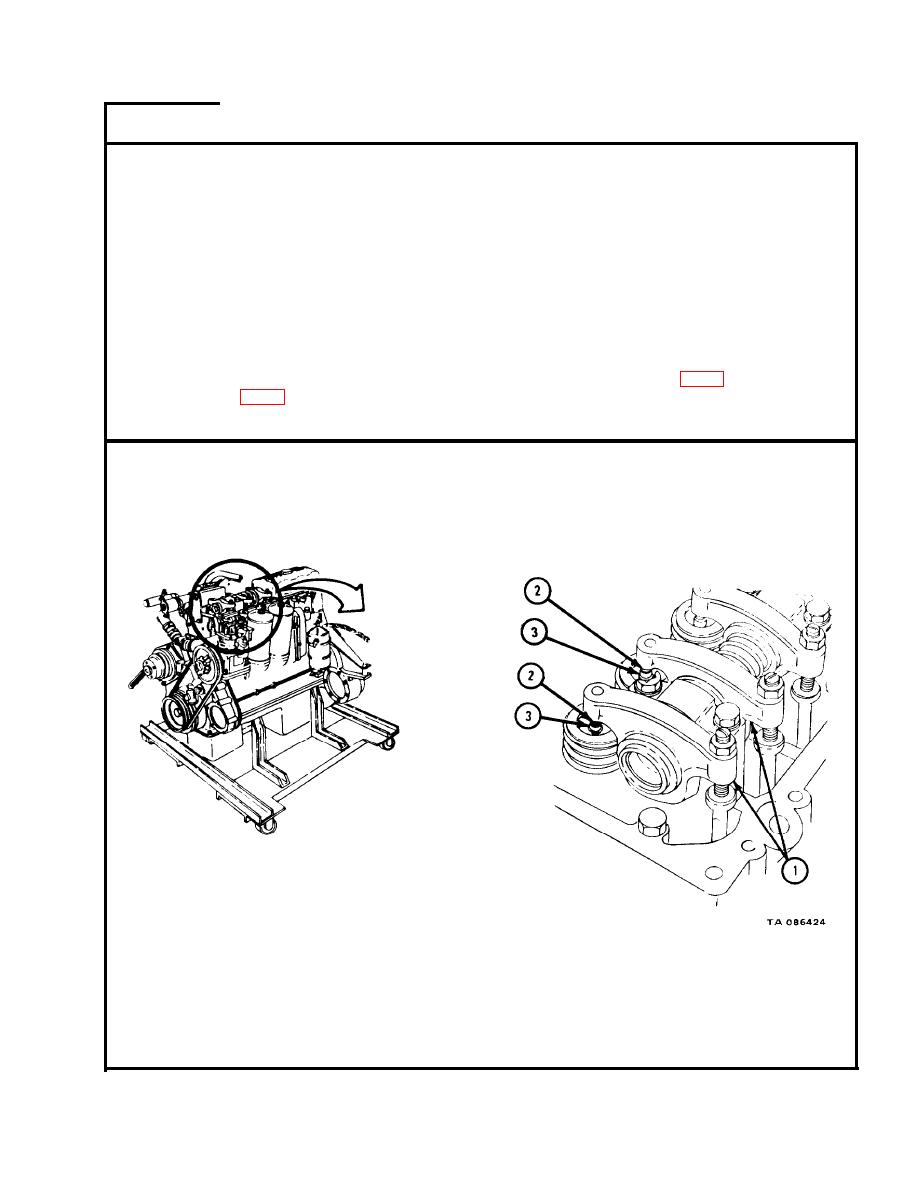 C h e c k that cylinder number one rocker arms (1) have clearance between
r o c k e r arm pads (2) and valve

stems

(3).
I f there is no clearance between rocker arms (1) and valve

stems

(3) on
c y l i n d e r number one, both valves are not

closed.

Turn crankshaft one full
t u r n to the right until proper timing mark and pointer line up again. Refer
to frame 1, then do

step

1 again.
If there is still no valve

clearance,

make sure you are
u s i n g correct timing mark for engine you are working
o n . Refer to frame 1. I f correct timing mark was used
a n d there is no clearance on either valve, refer to para
5 - 1 6
and
check
valve adjustment.