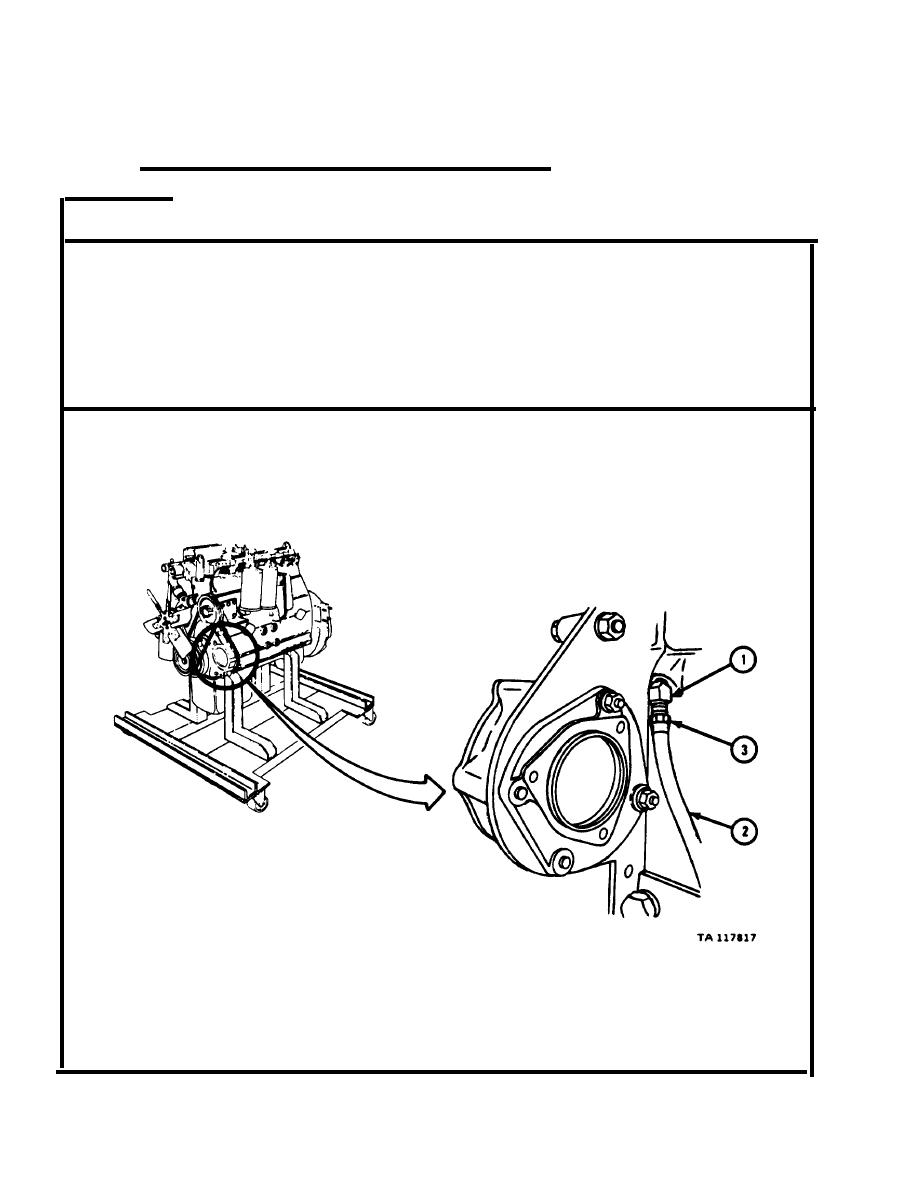 5-31.
FUEL FILTER ASSEMBLY, FUEL TUBES, AND OIL HOSE.
a. Engines LD-465-1, LD-465-1C, and LDT-465-1C.
Tags put on during removal must be taken off during
S c r e w in pipe elbow (1).
P u t pressure oil

hose

(2) in place and screw in and tighten fitting nut (3).