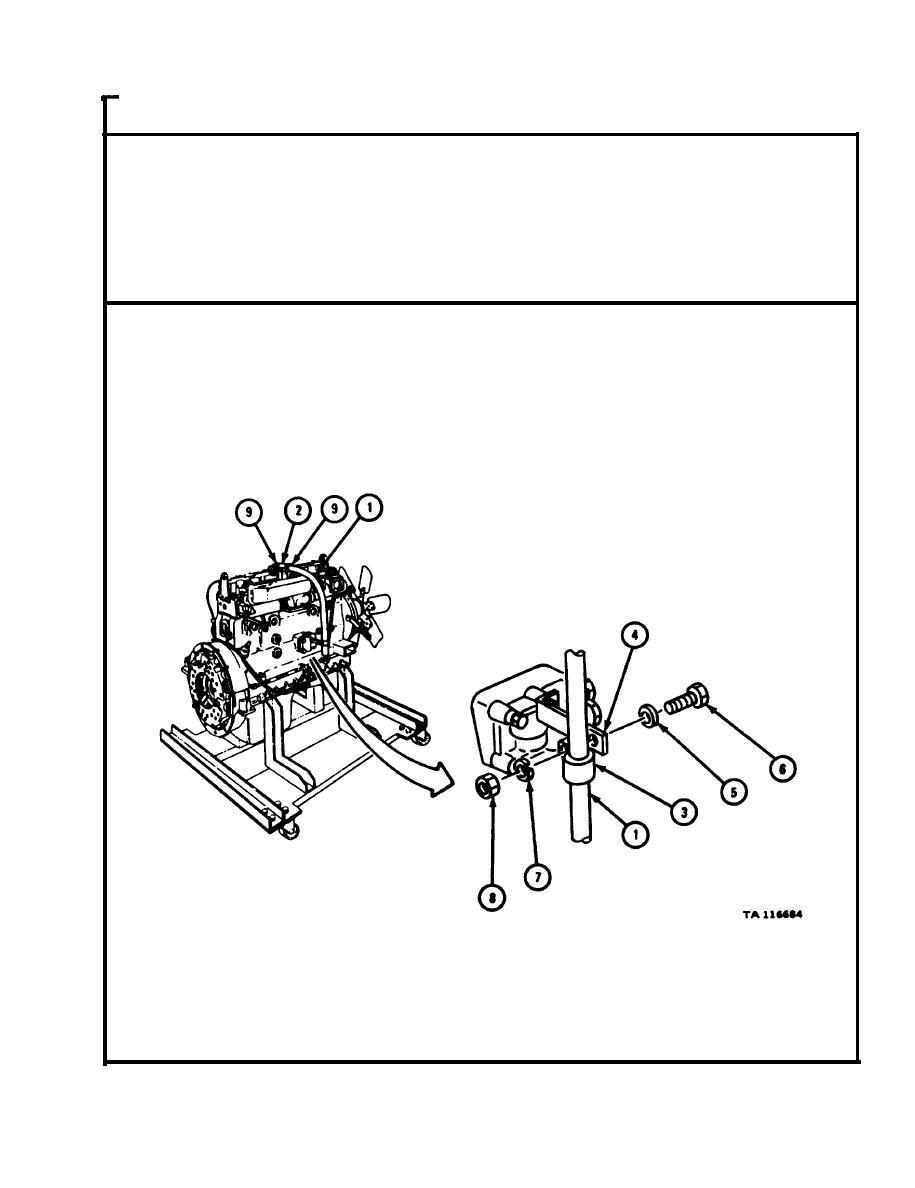 P u t crankcase breather tube (1) into crankcase breather adapter

hose

(2).
A l i n e tube clamp (3) with bracket (4).
P u t washer (5) on screw (6) and put screw through bracket (4) and clamp
(3). Put on lockwasher (7) and nut (8).
T i g h t e n two

hose

clamps (9).