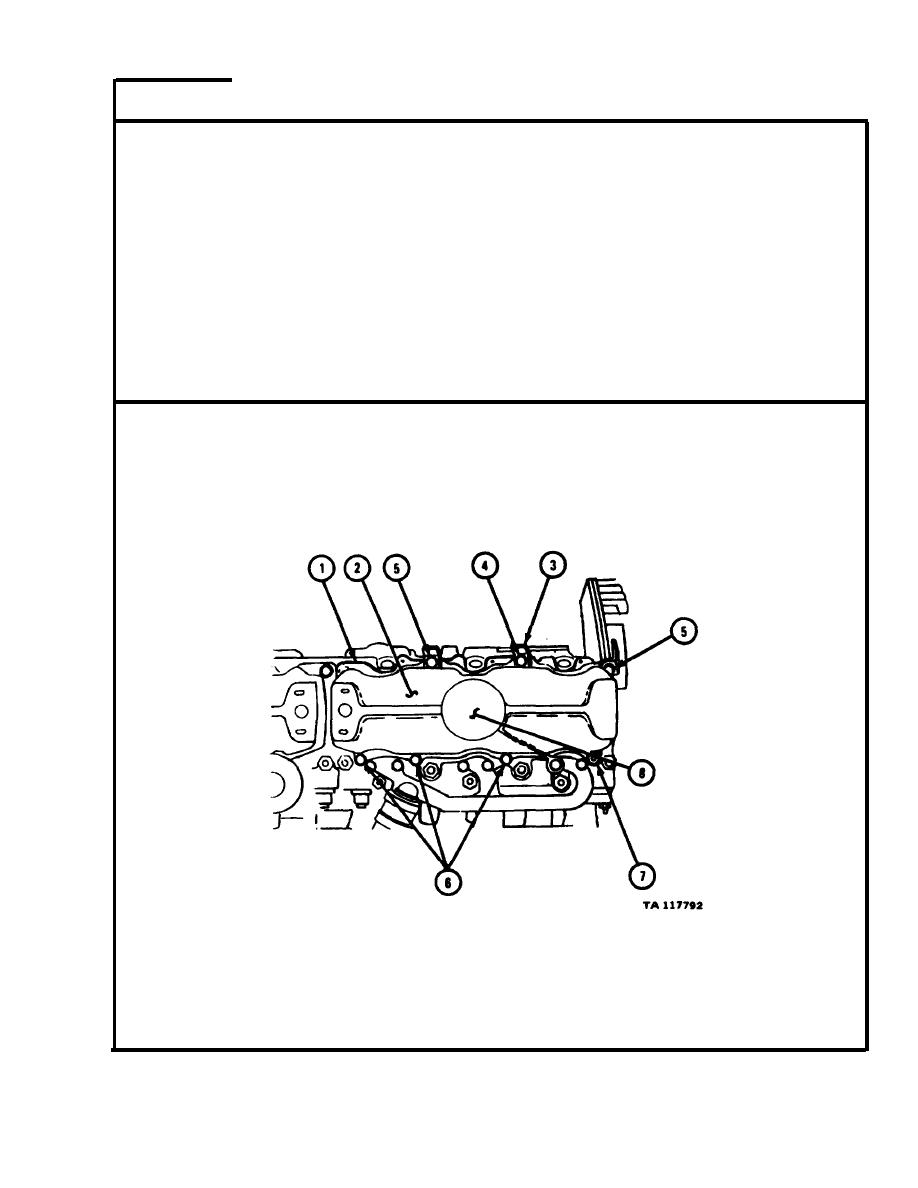 P u t cylinder head cover gasket (1) in

place.
Put on cylinder head cover (2).
P u t on tachometer

cable

support bracket (3). Put in lockbolt with flat
T w o lockbolts with flat washers (5) are used to hold
injector nozzle tube support brackets and will be put in
w h e n injector

nozzle

tubes are put on.
P u t in four

lockbolts

with flat washers (6).
P u t on locknut with flat washer
P u t on oil filler cap (8).