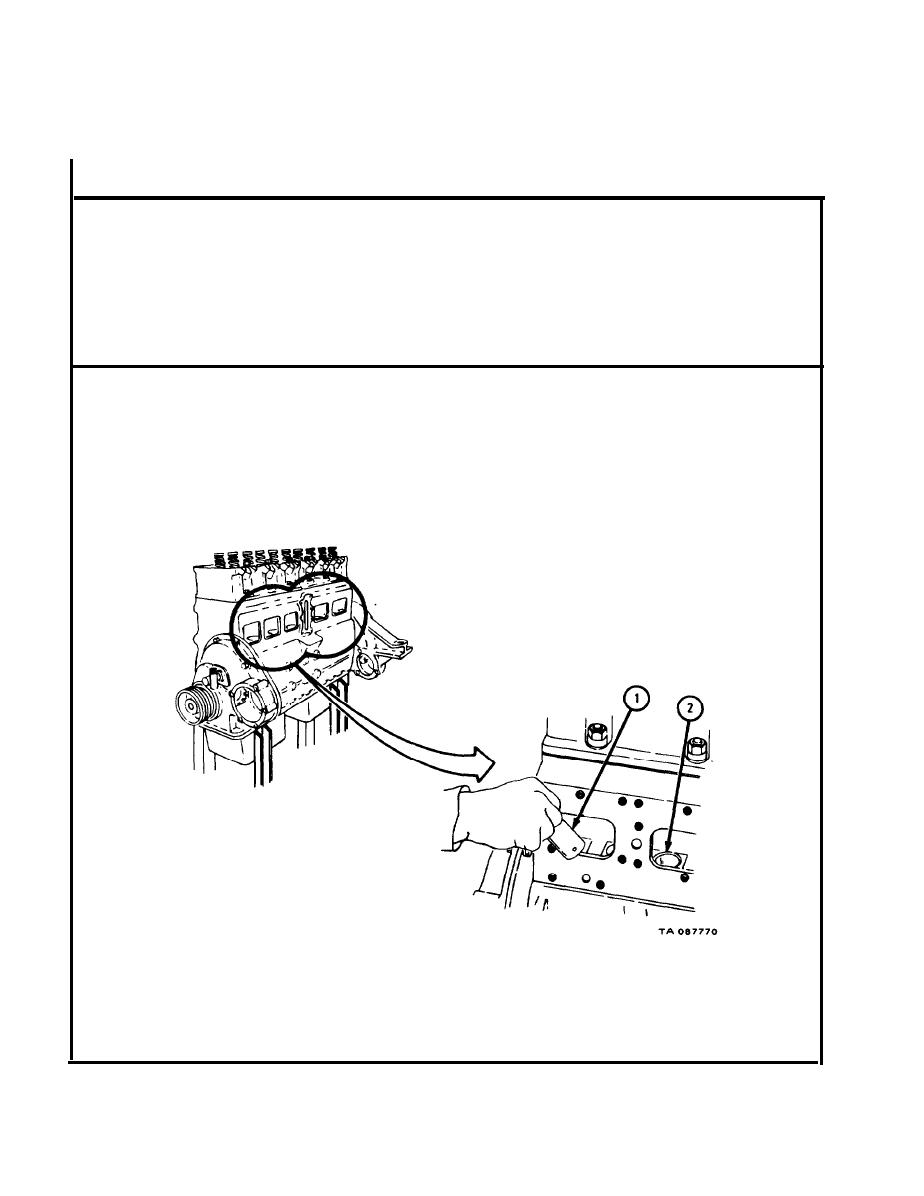 5-16.
ROCKER ARMS, ROCKER ARM PUSH RODS, AND VALVE TAPPETS.
C o a t 12 tappets (1) with anti-scuff lubricant.
If you are using tappets (1) that were taken out, make
s u r e they go in tappet bores (2) they were taken f r o m .
P u t one tappet (1) into each of 12 tappet bores (2).