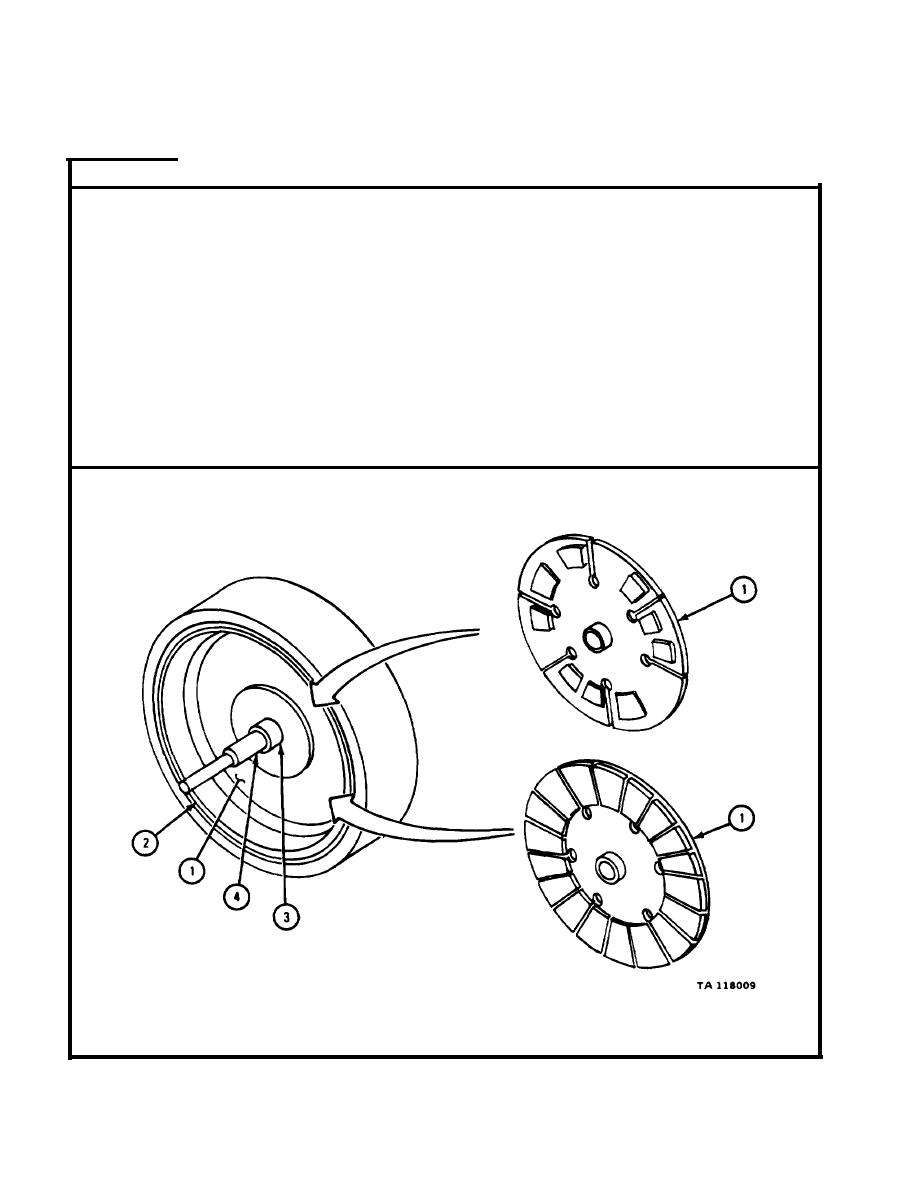 (2) Engines LDS-465-1 and LDS-465-1A.
Three types of clutch disks (1) are used. Replace-
m e n t procedures are the same for all

types.
P u t clutch disk (1) in place against face of flywheel (2) with long end of
c l u t c h drive hub (3) facing out.
Clutch alining tool (4) must be left in place until frame
Put

clutch

alining

tool

(4)

through

clutch

drive hub

(3)

and

into

hole

in