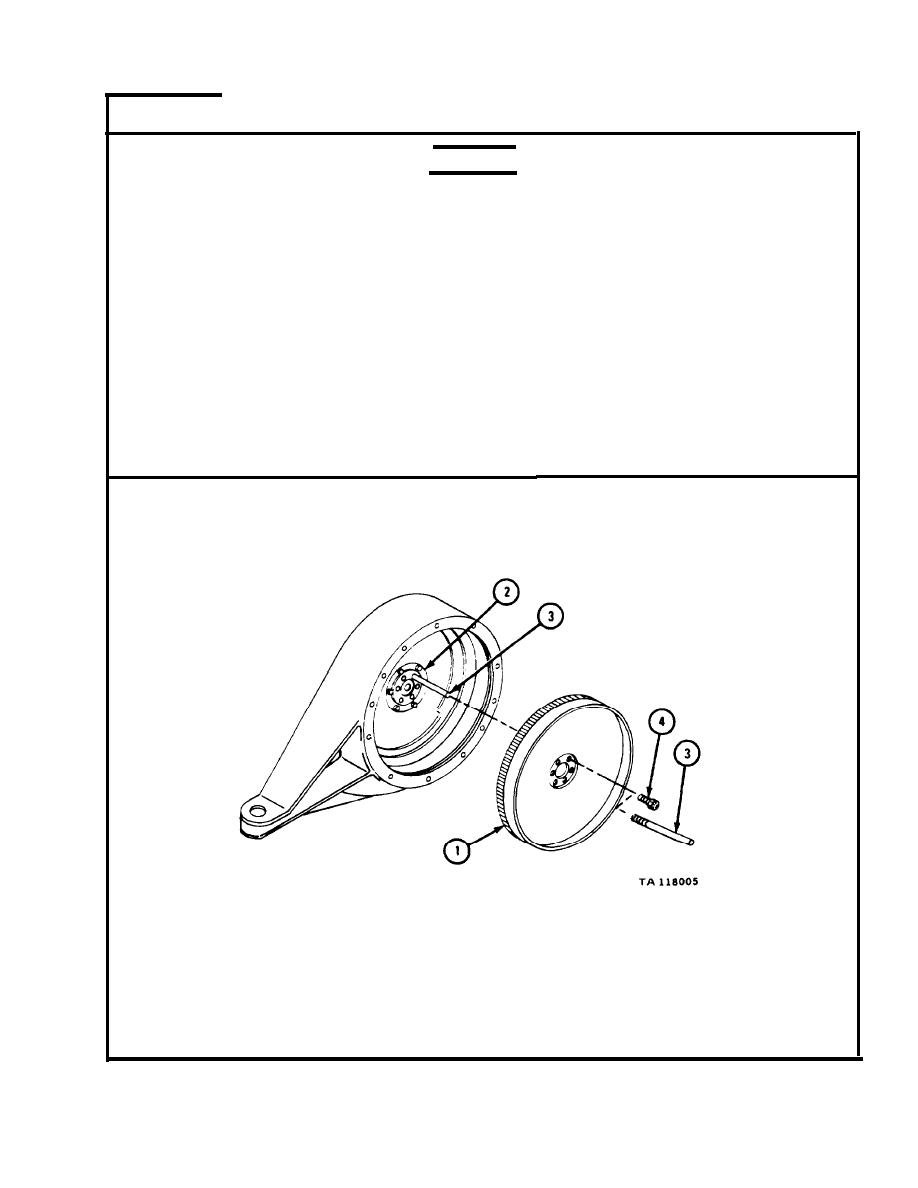 Flywheel (1) is very heavy. It should be lifted into
place by two persons. After flywheel is in position,
it must be held firmly until mounting

bolts

are put
i n . Failure to do so may

cause

injury to personnel and
d a m a g e to equipment.
Lift flywheel (1) onto crankshaft flange (2). Aline scribe marks
a n d slide flywheel onto pilot bolt (3).
Hold flywheel (1) in

place

while

soldier

B puts in five mounting
C o a t six lockbolts (4) with oil. Put in and hand tighten five
Take out pilot bolt (3). put in other lockbolt (4).