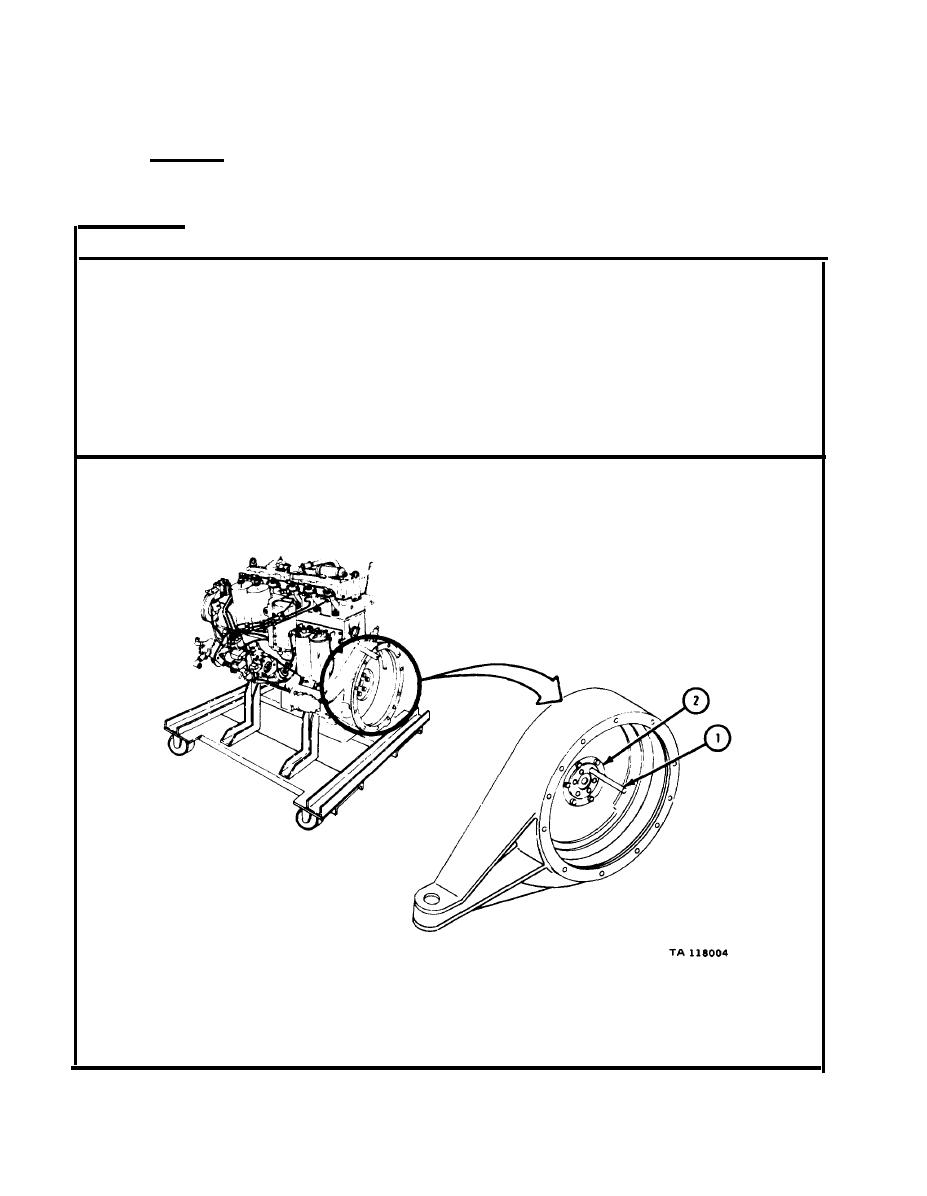 5-15.
FLYWHEEL AND CLUTCH.
(1) All engines except LDS-465-2.
One threaded hole in crankshaft flange (2) is offset
1/16 inch. B e c a u s e of this, flywheel can only be put
o n one way. F l a n g e and flywheel were scribed during
r e m o v a l to help alinement during replacement. Pilot
b o l t (1) was fabricated to take off flywheel and clutch.
P u t fabricated pilot bolt (1) into crankshaft flange (2).