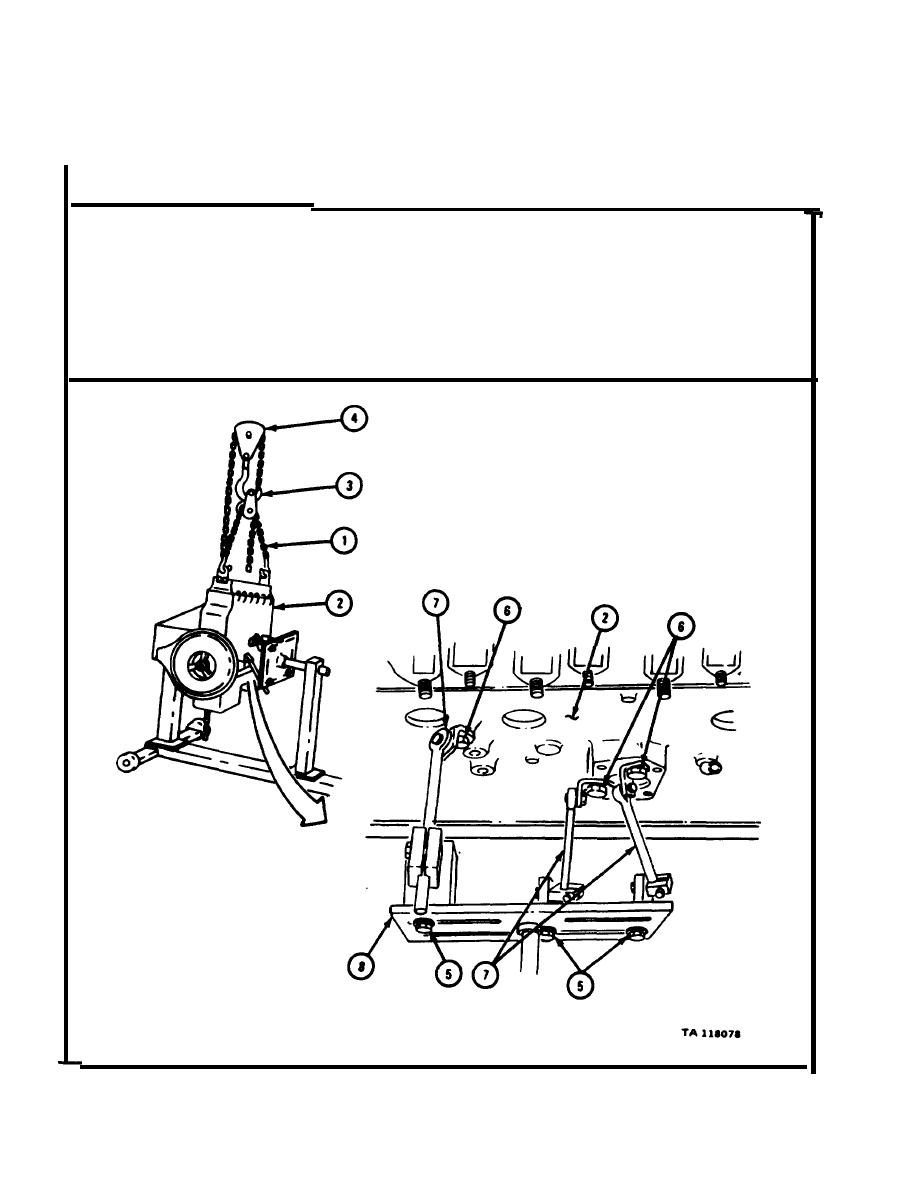 5-13.
MOUNTING ENGINE ON TRANSPORT STAND.
P u t lifting sling (1) on engine (2) and hook (3) on chain hoist (4). Raise
c h a i n hoist to take strain off stand.
W o r k i n g on side without crank,

loosen

three cap

screws

(5).
Take out three capscrews (6).
T a k e off three universal mounting arms (7) from mounting plate (8).