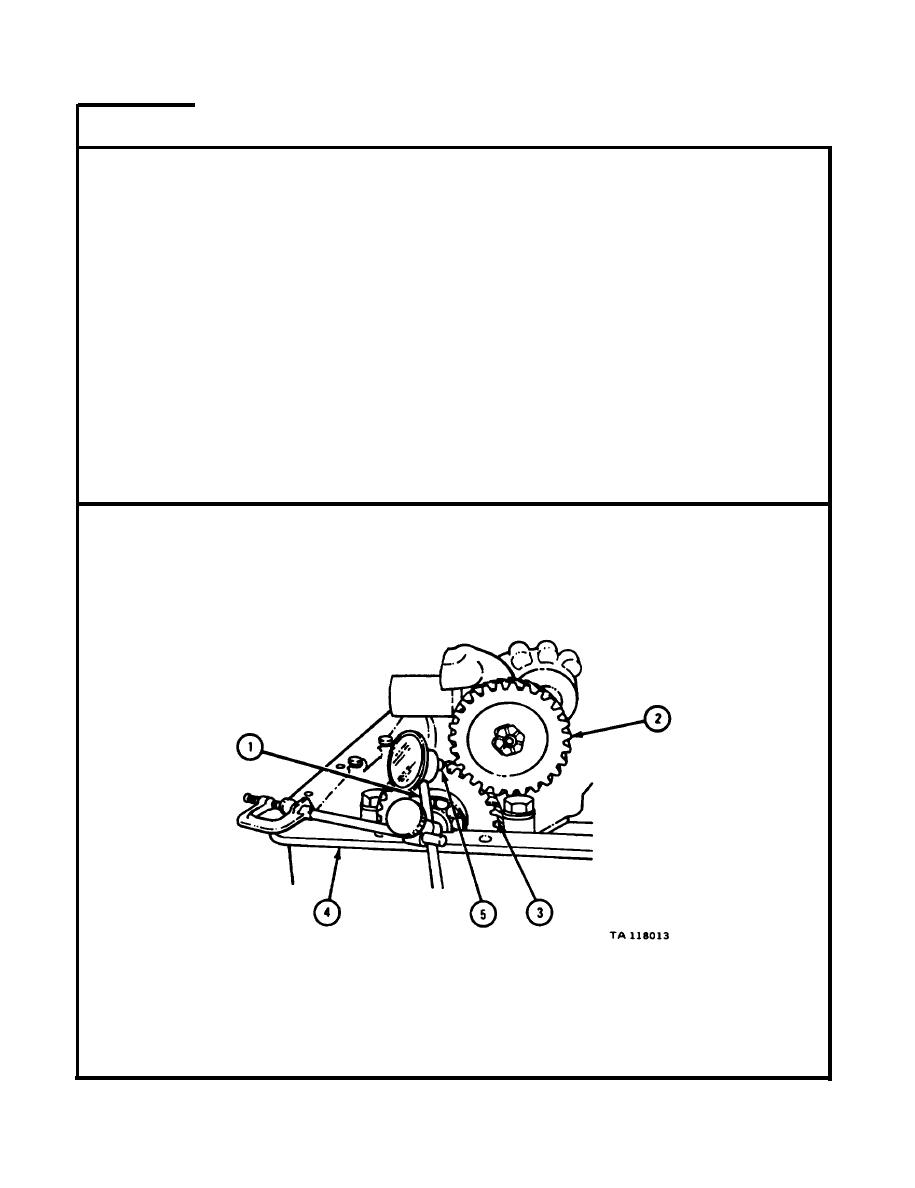 M o u n t dial indicator (1) on timing gear cover (4). Point of dial indicator (5)
s h o u l d rest against side of a tooth on oil pump drive gear (2).
When measuring backlash, make sure that oil pump
i d l e r gear (3) does not turn. If gear turns, back-
l a s h readings will be wrong.
Turn oil p u m p drive gear (2) as far as you can in one direction. Set dial
i n d i c a t o r to read 0.
H o l d oil pump idler gear (3) so it cannot turn. T u r n oil pump drive gear (2)
a s much as you can in the other direction. R e a d backlash between oil pump
d r i v e gear and oil pump idler gear. B a c k l a s h must be between 0.006 and