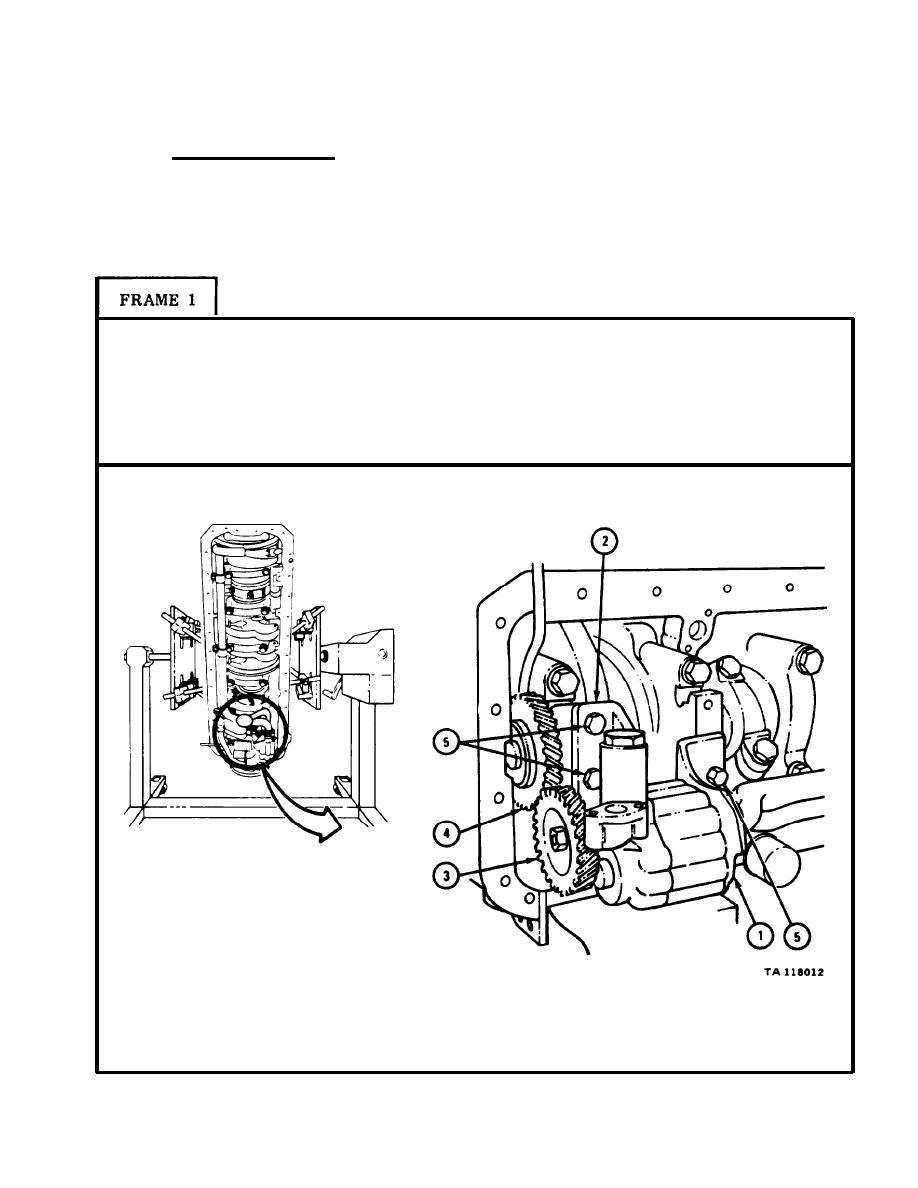 5-10.
OIL PUMP ASSEMBLY, OIL PUMP TUBES, AND OIL PAN.
The oil pump for engine LDS-465-2 looks differ-
e n t than oil pump for other engines. This task
P u t oil pump (1) on dowels in front bearing cap (2).
Mesh gear teeth of oil pump drive gear (3) with teeth of oil pump idler
Put in three self-locking bolts (5).
T i g h t e n bolts to 48 to 58 pound-feet.