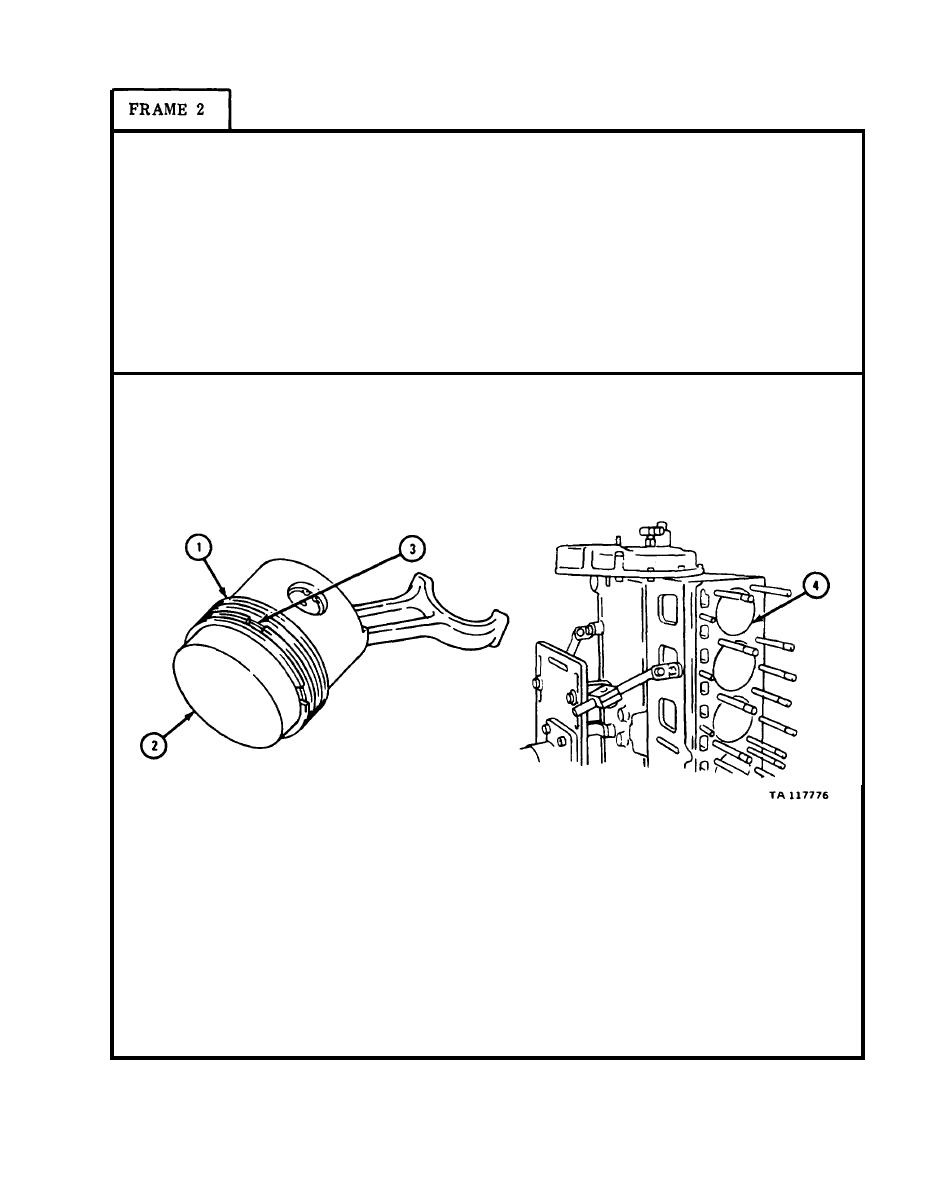 P i s t o n and connecting rod

assemblies

are numbered.
T h e y must be put in cylinder with connecting rod num-
s h a f t side of cylinder block. The connecting rod and
piston is to be put in. C y l i n d e r s are numbered one
t h r o u g h six from front to back of cylinder

block.
T u r n four piston rings (1) on piston (2) so gaps (3) are 90° apart,
C o a t piston (2) with oil,
C o a t inside of cylinder liner (4) with oil.