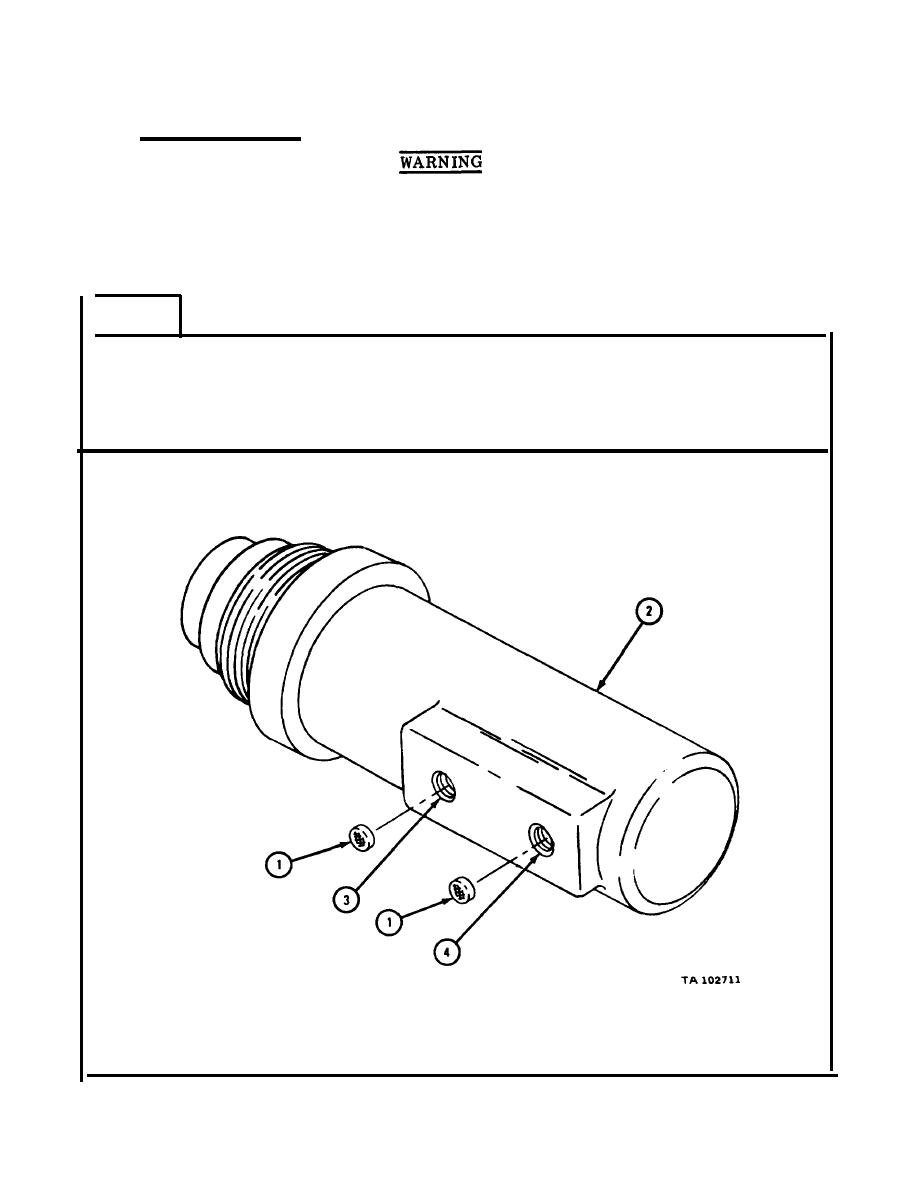 S m o k i n g , sparks or open flames are not allowed
w i t h i n 50 feet of work area during this task.
F i r e or explosion could

occur,

causing injury to
p e r s o n n e l and damage to equipment.
T a k e out old fuel line filters (1) from

nozzle

and valve assembly (2) if
2 . Put in new fuel line filters (1) in fuel inlet (3) and fuel outlet (4).