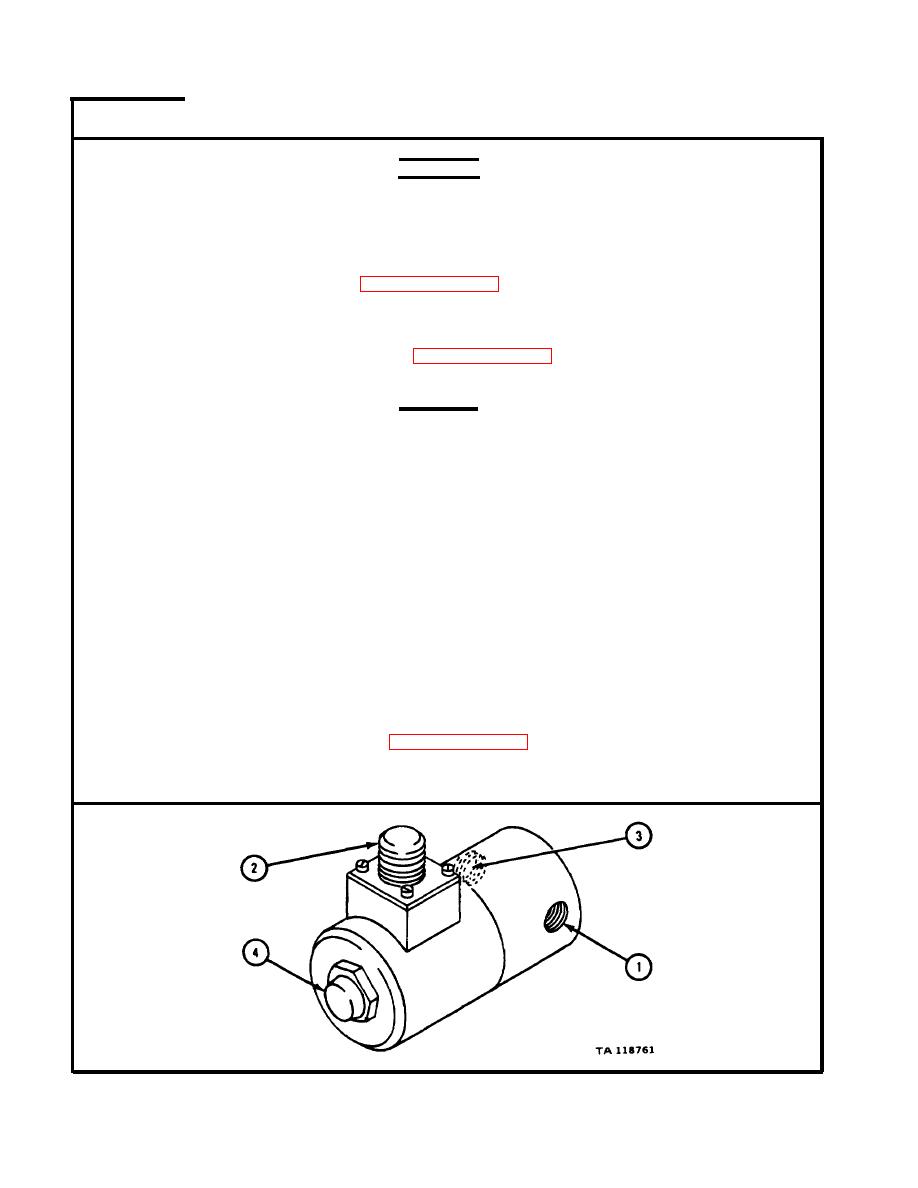 Smoking,

sparks

or open flames are not allowed within 50
f e e t of work area during this task. Fire or explosion
c o u l d

occur,

causing injury to personnel and damage to
U s i n g suitable fitting, hook up solenoid valve inlet opening (1) in place of
n o z z l e and

check

valve

assembly,

shown in test setup.
C o n t i n u e with procedures given in paragraph 4-68d frame 2, and frame 3
The flame heater electrical

system

is negatively grounded.
P i n A is positive and pin B is negative. Do not switch
p o l a r i t y of solenoid valve during checking or replace-
m e n t . Changing polarity will permanently damage

sole-
n o i d valve or wiring harness.
J o i n 10 to 12-volt dc power supply to solenoid valve electrical connector (2).
Electrical

current will open normally

closed

valve and fuel will flow out of
T a k e off 10 to 12-volt dc power supply. Fuel flow out of outlet opening (3)
s h o u l d stop completely with no leakage. I f fuel flow

does

not stop completely,
l o o s e n acorn nut (4) and tighten acorn nut to 40 to 50 pound-inches.
I f fuel still leaks from outlet opening (3), get a new solenoid valve.
D o

steps

1 through 7 again for other solenoid valve.
T a k e off solenoid valve.