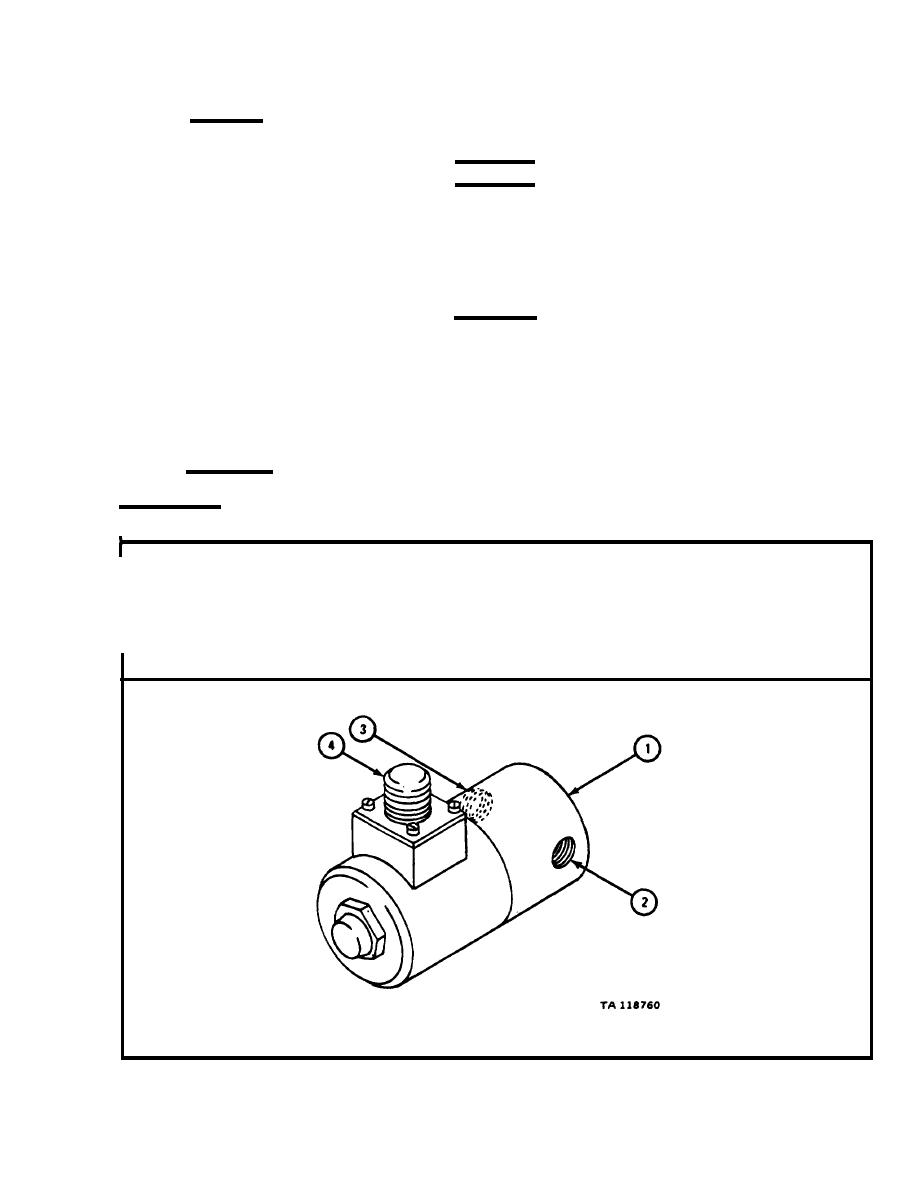 ( 1 ) Check that all openings in solenoid valves are plugged.
Dry cleaning solvent is flammable. Do not use
near an open flame. K e e p a fire extinguisher
n e a r b y when solvent is

used.

Use only in well-
v e n t i l a t e d p l a c e s . Failure to do this may result
i n injury to personnel and damage to equipment.
Do not dip solenoid valves in dry cleaning solvent.
D a m a g e to parts inside solenoid valves will result.
( 2 ) Clean outside of solenoid valves using cloth dipped in dry cleaning
( 3 ) Remove cap plugs from fuel line openings.
C h e c k that solenoid valves (1) are not cracked or dented. Get a new valve
C h e c k that threads in inlet (2) and outlet (3) are not stripped.
C h e c k that threads on electrical connector (4) are not stripped.