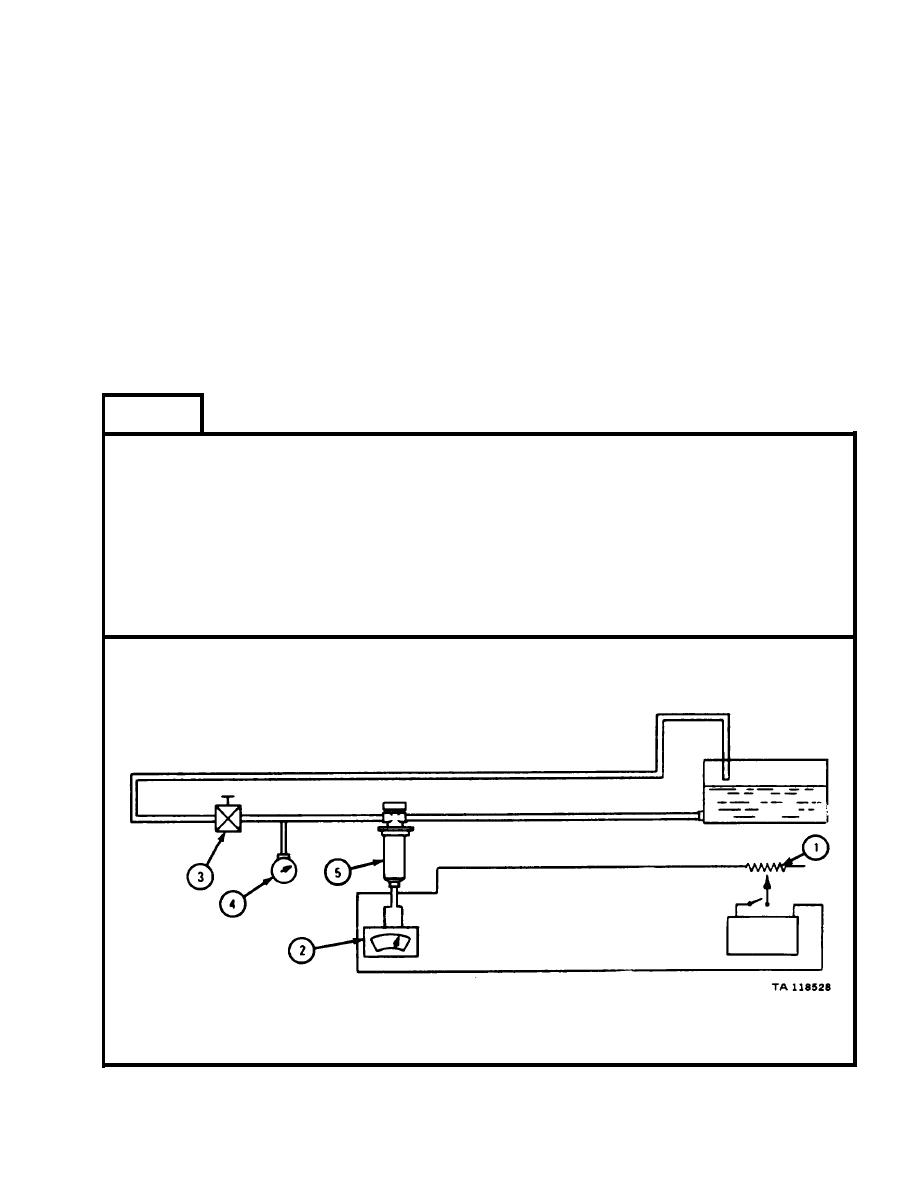 S m o k i n g , sparks or open flames are not allowed
w i t h i n 50 feet of work area during this task.
F i r e or explosion could occur, causing injury
t o personnel and damage to equipment.
This is an alternate procedure included for ref-
erence purposes only. Standard procedure is
t o test fuel pump during dynamometer test and
S e t rheostat (1) until voltmeter (2) reads 10 volts.
S e t adjustable valve (3) until pressure gage (4) r e a d 60

psi.
Pump (5) should flow a minimum of one pint in 2 m i n u t e s and 45

seconds.
T u r n off rheostat (1) and open adjustable valve ( 3 ) t o b l e e d o f f p r e s s u r e .
T a k e out pump (5) from test setup.
T a k e apart test setup.