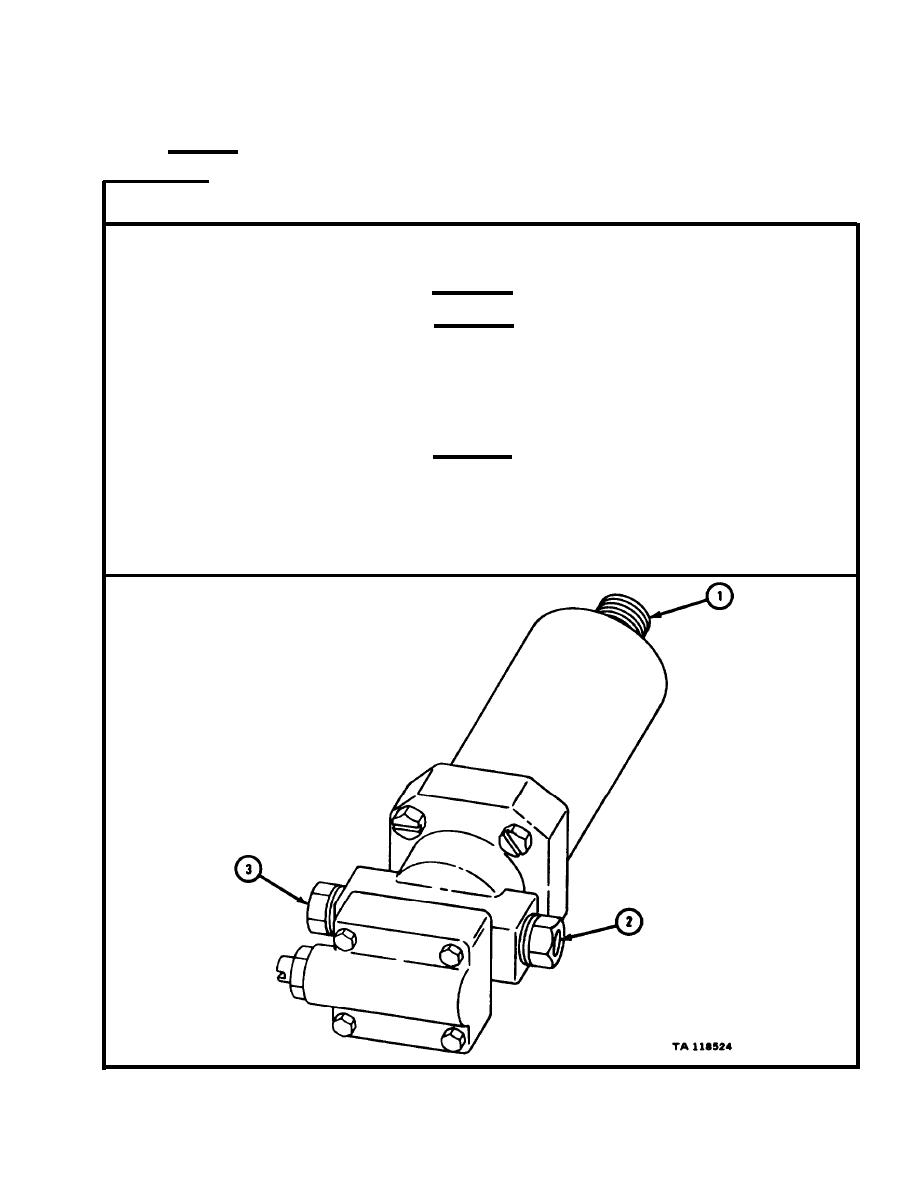 4-61.
FLAME HEATER FUEL PUMP (UNCOVERED SYSTEM).
Cap electrical receptacle connection (1).
P l u g fuel inlet (2) and outlet (3) ports.
Dry cleaning solvent is flammable. Do not use near an
o p e n flame. K e e p a fire extinguisher nearby when

sol-
v e n t i s u s e d . U s e only in well-ventilated places. Fail-
u r e to do this may result in injury to personnel and
d a m a g e to equipment.
Fuel pump should not be dipped in cleaning solvent.
E l e c t r i c a l parts will be damaged.
C l e a n fuel pump with cloth dipped in dry cleaning solvent.