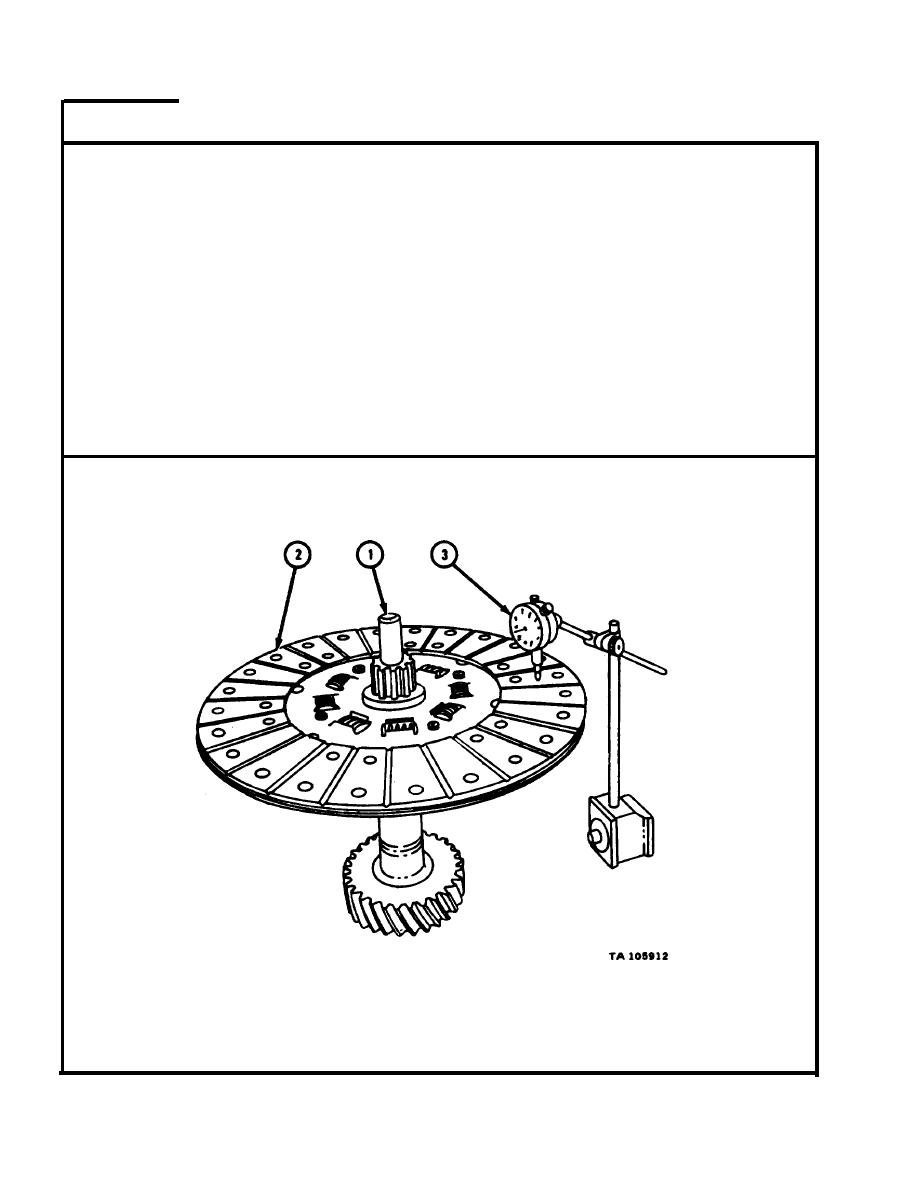 T h i s task is shown for engine LD-465-1. This task
i s the same for all engines.
S t a n d a new transmission input shaft (1) on gear end on surface plate.
P u t clutch disk (2) on splined end of input shaft (1) with long end of drive
hub toward surface plate.
T a k e measurements at various places around clutch disk (2). Measurements
s h o u l d be made near center, inside, and outside diameters of disk facing.
D i f f e r e n c e between readings in step 4 should not be more than 0.010 inch.
T h r o w away clutch disk (2) if readings are different by more than given limit.