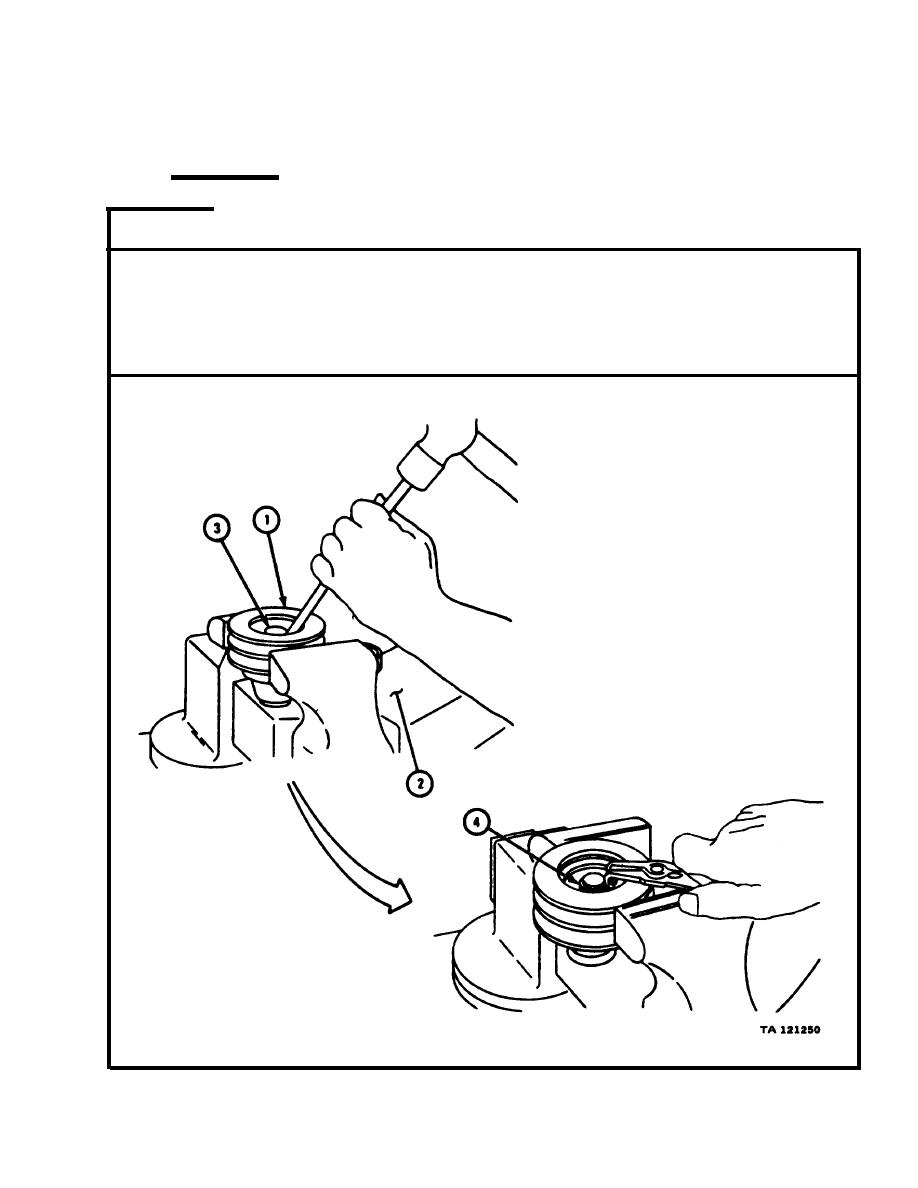 4-55.
FAN IDLER PULLEY AND ARM ASSEMBLY AND
RELATED PARTS (ENGINE
P u t grooved pulley (1) and arm assembly (2) in vise, as shown.
U s i n g hammer and punch, knock out plug

(3).
U s i n g retaining ring pliers, take out retaining ring (4).