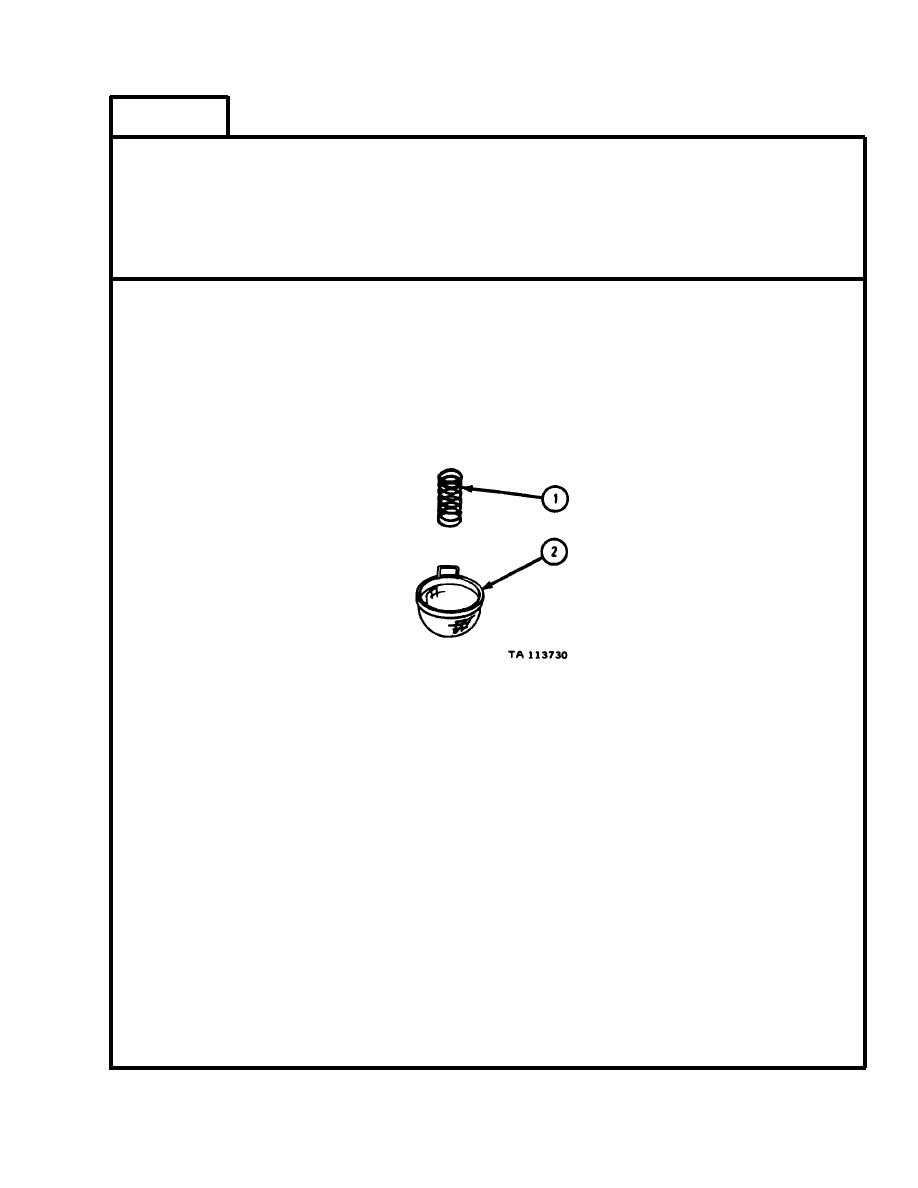 C h e c k that spring (1) is not bent, cracked or damaged in any other way. If
s p r i n g is damaged, get a new spring.
Check that filter screen (2) is not bent, dented, torn or cracked. Knock out
m i n o r bends or dents. I f more repair is needed, get a new filter

screen.