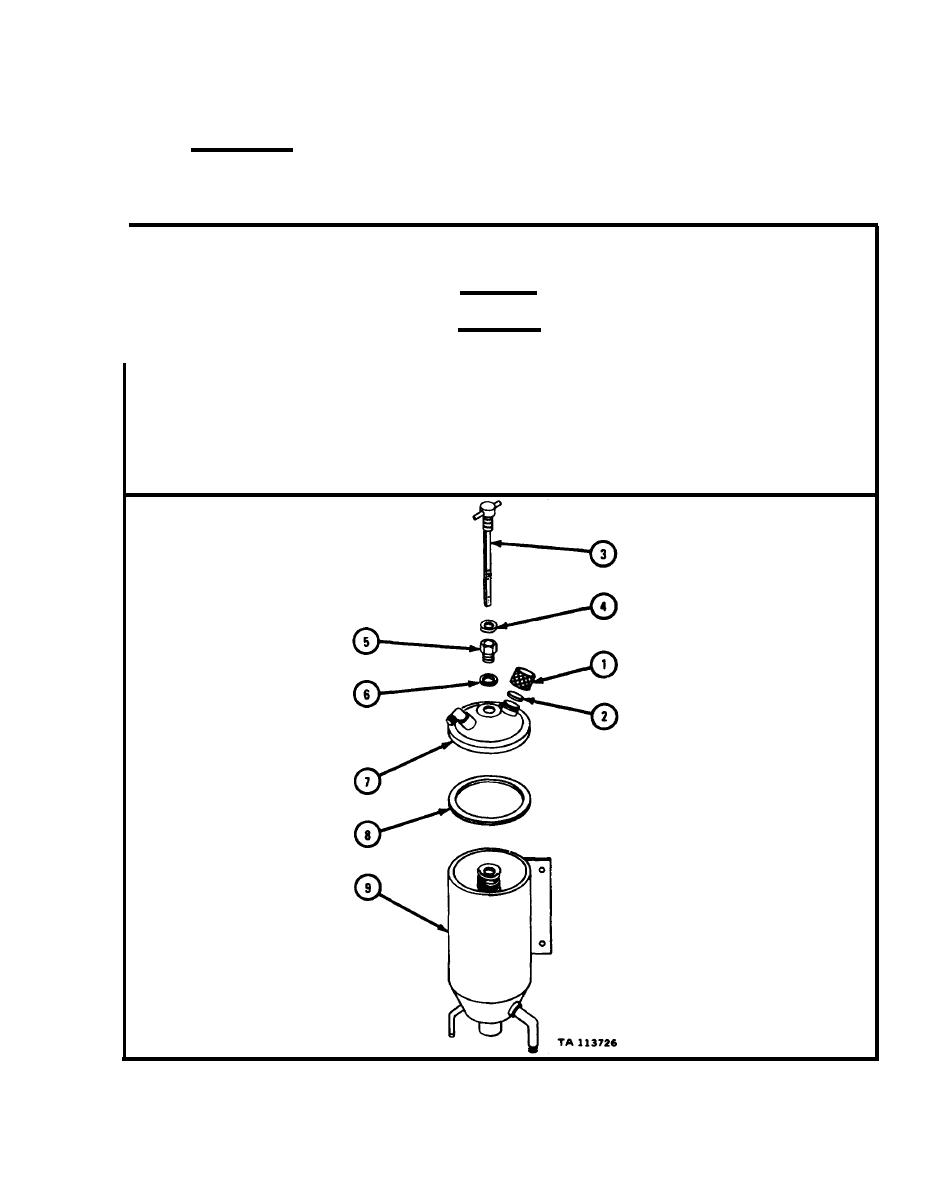 HYDRAULIC PUMP OIL RESERVOIR (ENGINE

LDS-465-2).
Take off oil filler cap (1) and gasket (2). Throw gasket away.
Take out dip stick (3) and preformed packing (4). Throw packing away.
Cover (7) is spring loaded. Be careful when taking o f f
c o v e r bolt (5) so cover does not fly off. Failure to
d o so may

cause

injury to personnel or damage to
T a k e out cover bolt (5) with washer (6). T a k e cover (7) and gasket (8) off
reservoir body (9). Throw away gasket.